Bohomazov, Oleksander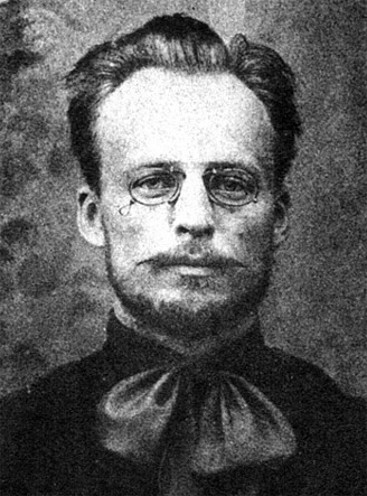 Bohomazov, Oleksander [Богомазов, Олексндер], b 7 April 1880 in Yampil, Kharkiv gubernia, d 3 June 1930 in Kyiv. Painter. Having completed a zemstvo agricultural school in Kherson, Bohomazov entered the Kyiv Art School, where he studied under Oleksander Murashko and graduated in 1911. Among his classmates were such prominent figures as Alexander Archipenko, Alexandra Ekster, and Abram Manevich. Having begun painting under the influence of symbolism (eg, The Bridge, 1908) and art moderne (eg, White Night: Finland, 1911), in 1908, together with Ekster, Davyd Burliuk, and other artists, Bohomazov took part in the exhibition Zveno (Link). In 1914 he co-organized an avant-garde artistic group Kiltse (Circle) in Kyiv and exhibited 88 of his paintings at the group's exhibition that year. His work attracted particular attention of art critics and he earned for himself the name of 'a Ukrainian Picasso.' Most notable were his works in the new style of cubo-futurism (such as The Tram, 1914), which combined the carefully structured architectonics of cubism with the dynamic chaos of futurism that undermined any attempt at traditional composition. In 1914 Bohomazov also wrote an unpublished avant-garde treatise, 'Painting and the Elements,' in which he anticipated many ideas later expressed by the abstractionists Vasilii Kandinsky and Kazimir Malevich.
During the late 1910s, together with Alexandra Ekster, Bohomazov organized avant-garde street paintings and performances. In the 1920s he was a member of the Association of Revolutionary Art of Ukraine and worked as an instructor at the Kyiv State Art Institute from 1922 to 1930. He was responsible for decorating revolutionary celebrations and painting the Bolshevik agit-trains and agit-ships. Although this kind of mass-agitation art represented most of his creative output in the early 1920s, he continued to take part in art exhibitions together with such artists as Viktor Palmov, Vasyl Yermilov, and Lev Kramarenko. In the late 1920s, Bohomazov painted scenes of people's everyday life and work, executed in brilliant vivid colors (eg, Sawyers, 1927). In the difficult conditions of work on decorating the agit-ships, Bohomazov became sick with turbeculosis and died of it in 1930.
Among Bohomazov's numerous important paintings are the following: Cityscape: Kyiv (1912–3), A Girl with a Hoop (1913), The Forest. Boiarka (1915), An Abstract Landscape (1915), A Monteur (1915), The Work of Sawyers (1929), and Hauling Sawdust (1929). A catalogue of Bohomazov's paintings was published for his 1991 exhibition in Toulouse, France.
Marko Robert Stech
[This article was updated in 2012.]