Horbal, Mykola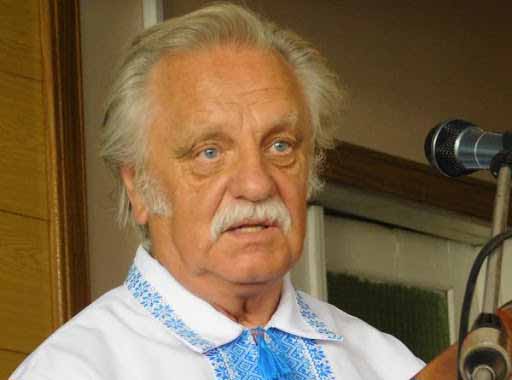 Horbal, Mykola [Горбаль, Микола], b 10 September 1940 in Volovets (Wołowiec), Gorlice county, Galicia. Musician, teacher, composer, poet, political dissident, and politician. Horbal was born into a Lemko peasant family which was forcibly resettled in the Ukrainian SSR in 1945 during a large population transfer, involving Ukrainians in Poland and Poles in Ukraine. This population transfer affected the majority of the Ukrainian population of the Lemko region of Poland in 1944–46 (the Ukrainians who remained in this region were deported into the interior of Poland in 1947 during Operation Wisła). Initially the Horbal family was resettled in Kharkiv oblast, but in 1947 it moved to the village of Letiache in Ternopil oblast. In 1963 Horbal graduated from the music department of the Chortkiv Pedagogical College and taught music in the town of Borshchiv, where he also directed two musical ensembles. In 1967–69 Horbal continued to study music at the Kamianets-Podilskyi and Ivano-Frankivsk pedagogical institutes, and in 1970 he resumed teaching in Borshchiv. At this time, he also began writing poetry and composing music.
On 20 November 1970 Horbal was detained by the KGB in Ternopil, and on 24 November 1970 he was formally arrested and charged with circulating samvydav materials as well as writing a poem in which the Soviet Union was depicted as a totalitarian state and Ukraine as its colony. On 13 April 1971 Horbal was sentenced by the Ternopil oblast court, in accordance with Article 62-1 of the Criminal Code (CC) of the Ukrainian SSR, to 5 years' imprisonment and 2 years' exile. He served his sentence in Mordovian Camp ZhKh-385/19 and Perm Camp VS-389/35 and participated in all the major protests organized by the political prisoners in these camps. Horbal and Zinovii Antoniuk served as 'camp secretaries' who laboriously wrote out, in a very tiny script, documents which, when smuggled out of the camps, informed the outside world about the conditions in which political prisoners were held.
On 16 November 1975 Horbal was sent into exile in the village of Parabel, Tomsk oblast, RSFSR. When his term of exile ended Horbal, aware that the Ukrainian Helsinki Group (UHG) was close to collapse since most of its members had been arrested, left for Kyiv on 24 June 1977 with the explicit aim of joining the UHG. In Kyiv Horbal was employed at various blue-collar worker jobs and, as an undeclared member of the UHG, he was able to help imprisoned dissidents as well as their families. He was also heavily involved in ensuring that UHG materials were smuggled abroad. After Horbal was detained on several occasions, and his home was searched several times, he was arrested on 23 October 1979 on fabricated charges of attempted rape. Since this was part of a trend whereby, to discredit the UHG, several of its members had been falsely accused of criminal acts, on 30 October 1979 the UHG issued a document entitled 'Lamentation' that specifically addressed this issue. On 21 January 1980 Horbal was sentenced, in a closed session of the Zhovten raion court in Kyiv, in accordance with Articles 17, 117, and 190 of the CC of the Ukrainian SSR, to 5 years' imprisonment in severe-regime labor camps. In his final address at this trial Horbal officially announced that he was a member of the UHG. Horbal was imprisoned with ordinary criminals in two different labor camps in Mykolaiv oblast but, despite the difficult conditions in which he was detained, he managed to write several poems and articles which were smuggled out of the camps and published abroad.
On 23 October 1984, a day before his sentence formally ended, Horbal was sent to Mykolaiv where he was presented with an arrest order, dated 10 October 1984, accusing him of 'circulating slanderous fabrications dishonoring the Soviet state and social order.' At the end of his trial, held on 8–10 April 1985, Horbal was sentenced by the Mykolaiv oblast court, in accordance with Articles 62-2, 42, 43, and 26 of the CC of the Ukrainian SSR, and Article 70-2 of the CC of the RSFSR, to 8 years' imprisonment and 3 years' exile as an 'especially dangerous recidivist.' From 25 September 1985 onwards Horbal was detained in the Perm VS-389/36 and Perm VS-389/35 special-regime labor camps. On 12 August 1988 Horbal was pardoned in accordance with a decree of the Presidium of the Supreme Soviet of the USSR, and on 23 August 1988 he was transferred to Kyiv, where he was formally released from imprisonment.
Horbal right away became actively involved in the turbulent political life of Ukraine of the perestroika period. In September 1988 he became the Secretary of the Executive Committee of the Ukrainian Helsinki Association, and in 1990–94 he served as head of the Kyiv branch of the Ukrainian Republican Party. In 1990–94 Horbal also served as a deputy in the Kyiv city council. He was elected to the Supreme Council of Ukraine as a deputy during its second convocation (1994 to 1998), and in 1997 he was a founding member of the Republican Christian Party. Strongly attached to his Lemko roots, Horbal was the first head of the Lemkivshchyna Society in Kyiv (1989) and helped to organize the vocal ensemble 'Lemkos of Kyiv.'
Horbal is the author of six books. The first, Kolomyika dlia Andriika (A Kolomyika for Andriiko), is a collection of poems and drawings, published in New York in 1981, dedicated to Horbal's son. The second, Detali pishchanoho hodynnyka (Hourglass Details), published in New York in 1983, consists of poems and songs; the texts of these two books were written while Horbal was imprisoned. A second, revised version of Detali pishchanoho hodynnyka was published in Kyiv in 2008. Two books, Odyn iz shistdesiaty: spohady na tli iuvileinoho roku (One of Sixty: Memoirs in the Context of an Anniversary Year, 2001) and Prezentatsiia zhyttia (A Presentation of Life, 2006) consist of Horbal's memoirs interspersed with his commentaries on current affairs, while Povernennia. Roman (The Return. A Novel, 2015) and Povist' pro try dorohy (A Tale of Three Roads, 2020) are works of fictional prose.
Ivan Jaworsky
[This article was written in 2021.]