Hryhorovych (Yanytsky), Ivan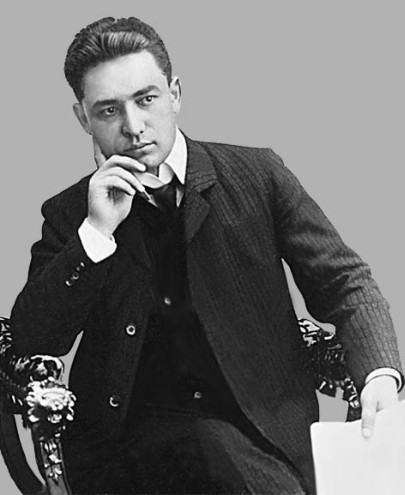 Hryhorovych (Yanytsky), Ivan [Григорович, Іван; Hryhorovyč; pseud Яницький; Janyc'kyj], b 1876 in Hnylche, Ternopil county, Galicia, d 3 April 1937 in Lviv. Actor and singer (tenor). He was a member of the Ruska Besida Theater and appeared in its productions between 1895 and 1900. He then joined the Polish theater of T. Pawlikowski (1900–5), while occasionally accepting roles in productions in Belgrade and Zagreb. In 1907 he returned to the Ruska Besida Theater, with which he remained until 1912. His major roles included Petro in Mykola Lysenko's Natalka Poltavka and Ivan in the same composer's Chornomortsi (Black Sea Cossacks), Andrii in Semen Hulak-Artemovsky's Zaporozhets' za Dunaiem (Zaporozhian Cossack beyond the Danube), Jontek in Stanisław Moniuszko's Halka, and Mazaniello in Daniel Auber's Muette de Portici. He appeared in concert recitals of Ukrainian folk songs and art songs by Lysenko, Viktor Matiuk, and Ostap Nyzhankivsky.
[This article originally appeared in the Encyclopedia of Ukraine, vol. 2 (1988).]
This subject is not referenced in any other entries in the Internet Encyclopedia of Ukraine.