Maiboroda, Heorhii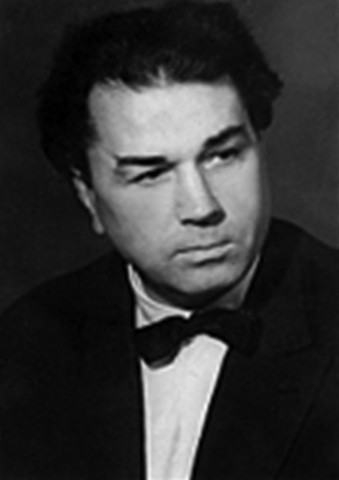 Maiboroda, Heorhii [Майборода, Георгій; Majboroda, Heorhij], b 1 December 1913 at Pelekhivshchyna khutir, Kremenchuk county, Poltava gubernia, d 7 December 1992 in Kyiv. Composer; brother of Platon Maiboroda. A student of Lev Revutsky, he graduated from (1941; graduate studies, 1949) and taught at (1952–8) the Kyiv Conservatory. In 1967–8 he served as head of the Union of Composers of Ukraine, and in 1967, 1971, and 1975 as deputy to the Supreme Soviet of the Ukrainian SSR. His works commonly use heroic and patriotic themes in monumental forms, and achieved wide recognition among Soviet state authorities and the general public. He composed the operas Mylana (1957), Arsenal (1960), Taras Shevchenko (1964), and Yaroslav the Wise (1973); three symphonies (1940, 1952, 1976); a concerto for voice and orchestra (1969); the symphonic poems Lily, (text by Taras Shevchenko, 1939) and Kameniari (Stone-cutters, text by Ivan Franko, 1941); the vocal-symphonic poem Zaporozhians (text by Liubov Zabashta, 1954); and the orchestral Hutsul Rhapsody (1949). He also wrote songs to texts by Volodymyr Sosiura, Teren Masenko, Adam Mickiewicz, Lesia Ukrainka, I. Franko, and Pavlo Tychyna, as well as incidental music for William Shakespeare's Hamlet and King Lear. Together with L. Revutsky he edited and orchestrated piano and violin concertos by Viktor Kosenko. He was awarded the Shevchenko State Prize in 1963.
BIBLIOGRAPHY
Hordiichuk, M. Hryhorii Ilarionovych Maiboroda (Kyiv 1963)
Zin'kevych, O. Heorhii Maiboroda (Kyiv 1973)
Roman Savytsky Jr.
[This article originally appeared in the Encyclopedia of Ukraine, vol. 3 (1993).]