Moroz, Valentyn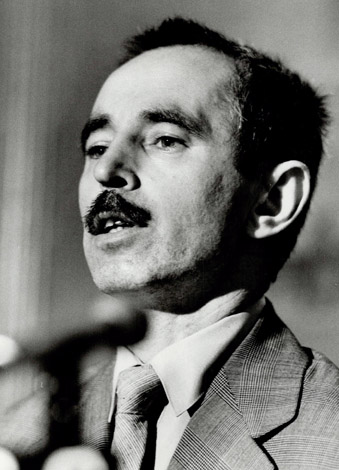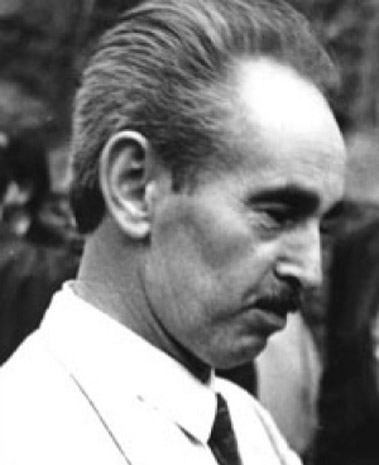 Moroz, Valentyn [Мороз, Валентин], b 15 April 1936 in Kholoniv, Volhynia voivodeship, d 16 April 2019 in Lviv. Historian, political dissident, and essayist. Moroz was one of the best-known and most widely celebrated dissidents of Soviet Ukraine but, over time, his radical nationalist views and eccentric behaviour came to discredit him. After studying history at Lviv University (1953–8) Moroz worked as a history teacher in Volhynia oblast and then (1964–5) taught history at Lutsk Pedagogical Institute and Ivano-Frankivsk Pedagogical Institute. After circulating samvydav materials Moroz was arrested on 1 September 1965, charged under Article 62-1 of the Criminal Code (CC) of the Ukrainian SSR, and on 20 January 1966 the oblast court in Lutsk sentenced him to 4 years' imprisonment. In the Mordovian camp where he was detained Moroz wrote an essay, 'Report from the Beria Reserve,' which, after it was smuggled out of the camp, established his reputation as one of the most powerful voices of samvydav literature.
Moroz was released from imprisonment on 1 September 1969, and during the months that followed he contributed to Ukrains'kyi visnyk and wrote several striking essays which, although they were sometimes criticized for their emphasis on voluntarism and the purity of the national ideal, further contributed to his popularity and influence in dissident circles. After Moroz was re-arrested on 1 June 1970, during the trial that followed even individuals he had criticized in his essays (e.g., Ivan Dziuba) came to his defence. His trial attracted several protests by fellow dissidents, but on 18 November 1970 the oblast court in Ivano-Frankivsk sentenced Moroz, as an 'especially dangerous recidivist,' to a lengthy sentence (under Article 62-2 of the CC of the Ukrainian SSR) of 9 years' imprisonment (6 years in prison, 3 years in special-regime camps), and 5 years' exile. His trial, and the severe sentence given to Moroz, attracted great attention abroad. In 1974 two English-language collections of his essays were published, and the same year Committees in Defence of Valentyn Moroz were established in Washington, DC, and Toronto. Moroz was detained in the Vladimir prison near Moscow in very brutal conditions, and he was then transferred to a Mordovian special-regime camp. Here he began to participate in various protest activities, together with other political prisoners, but he soon proved to be a divisive figure. In November 1977 the Chronicle of Current Events, the main voice of the Soviet human rights movement, published a statement in which Moroz was condemned by several of his fellow prisoners for behaviour unworthy of the status of a political prisoner.
On 27 April 1979 Moroz and 4 other Soviet political prisoners were exchanged for 2 Soviet spies imprisoned in the United States. His arrival in the West was celebrated by the mainstream Ukrainian diaspora, and Moroz made numerous public appearances in the United States, Canada, and Western Europe. However, his adherence to a radical form of integral nationalism and his eccentric behaviour, which included intemperate attacks on other former Ukrainian dissidents living in the West, soon alienated most of his former supporters. Moroz spent most of the 1980s in Toronto, Canada, where he published the journal Anabasis, and he returned to Ukraine in 1991. Moroz settled in Lviv, where he taught history and political science and published several books and articles. None of these later works had the impact of his early essays.
The early works of Moroz, as well as documents concerning his case, were published in several collections including Bumerang: Tvory Valentyna Moroza (Boomerang: The Works of Valentyn Moroz, 1974), Boomerang: The Works of Valentyn Moroz (1974), Report from the Beria Reserve: The Protest Writings of Valentyn Moroz (1974), Esei, lysty, documenty (Essays, Letters, Documents, 1979).
BIBLIOGRAPHY
Moroz, Raisa. Proty vitru. Spohady druzhyny ukrains'koho politv'iaznia. Vydannia druhe zi zminamy i dopovnenniamy (Kharkiv 2012)
Paska, Bohdan. Valentyn Moroz: Prapor ukrains'koho dysydentstva (Ivano-Frankivsk 2018)
Paska, Bohdan (ed). Sudovyi protses Valentyna Moroza: Rozsekrecheni materialy (Ivano-Frankivsk 2021)
Ivan Jaworsky
[This article was written in 2021.]