Protsenko, Havrylo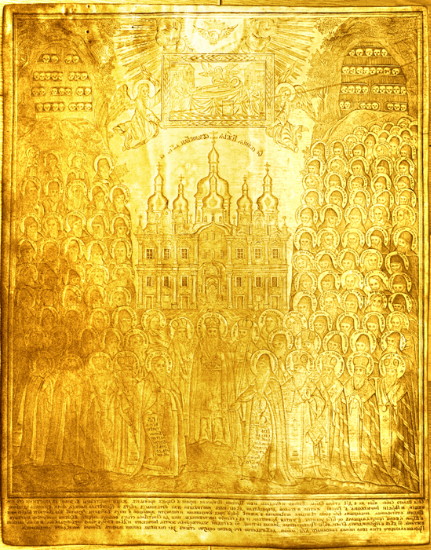 Protsenko, Havrylo [Проценко, Гаврило; Procenko], b and d ? Kyivan engraver and silversmith of the first half of the 19th century. A member and president (1828–9) of the Kyiv goldsmiths' guild, in 1840 he was elected an honorary citizen of Kyiv. He did the engravings Council of the Kyivan Cave Saints (1820–1), Saint Gregory (1822) in the Kyivan Cave Liturgicon (1832), and John the Theologian (1827). Together with Fedir M. Korobka he made silver articles for the Kyivan Cave Monastery.
[This article originally appeared in the Encyclopedia of Ukraine, vol. 4 (1993).]
This subject is not referenced in any other entries in the Internet Encyclopedia of Ukraine.