Rozhansky, Liubomyr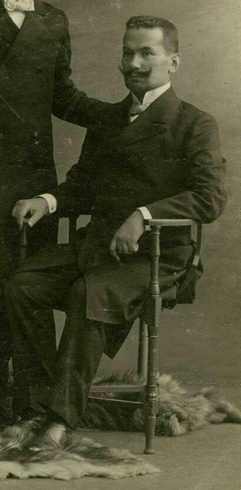 Rozhansky, Liubomyr [Рожанський, Любомир; Rožans'kij, Ljubomyr], b 1872 in Sukhodoly, Brody county, Galicia, d 6 February 1925 in Lviv. Community activist. After studying law at Lviv University he worked as a notary and assistant to various lawyers. Having been influenced by Mykhailo Drahomanov's ideas, he became active in the populist movement in Western Ukraine and was one of the founders of the National Democratic party. In 1910 he was appointed director of the Land Mortgage Bank in Lviv. Rozhansky wrote articles for the Ukrainian press on economic and political topics, often using the pseudonym L. Seliansky or L. Sukhodolsky.
[This article originally appeared in the Encyclopedia of Ukraine, vol. 4 (1993).]
This subject is not referenced in any other entries in the Internet Encyclopedia of Ukraine.