Shylo, Havrylo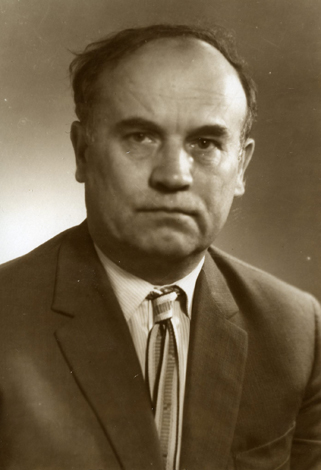 Shylo, Havrylo [Шило, Гаврило; Šylo], b 26 March 1910 in Dereviane, Rivne county, Volhynia gubernia, d 17 January 1988 in Lviv. Linguist. A graduate of Warsaw University (1937), he defended his candidate's dissertation on the palatography and phonemic system of the Ukrainian language at Lviv University (1947) and taught at the Lviv Pedagogical Institute (1947–59) and the Drohobych Pedagogical Institute (from 1959). He wrote a monograph on the southwestern dialects (1957) and articles on their lexicon, phonetics, syntax, and toponymy and on Slavic prothesis. He also prepared a linguistic atlas and dictionary of the Dnister dialects, which remain unpublished.
[This article originally appeared in the Encyclopedia of Ukraine, vol. 4 (1993).]
This subject is not referenced in any other entries in the Internet Encyclopedia of Ukraine.