Kniahynytsky, Yov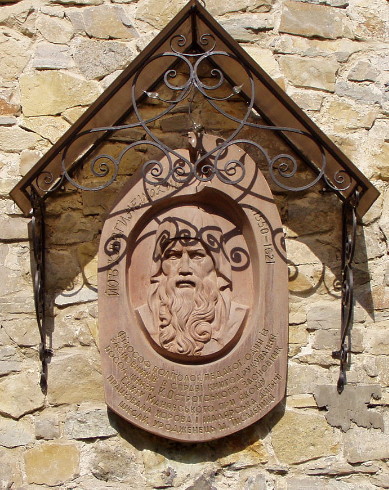 Kniahynytsky, Yov [Княгиницький, Йов; Knjahynyc'kyj, Jov; secular name: Іван; Ivan], b ca 1550 in Tysmenytsia, near Stanyslaviv, Galicia, d 30 December 1621 in Mount Athos, Greece. Hegumen and churchman. He probably studied at the Ostroh Academy before becoming a monk on Mount Athos. Returning to Ukraine in the early 17th century, he played an important role in the Orthodox struggle against the Church Union of Berestia. As a monk in the Uhornyk Monastery (near present-day Ivano-Frankivsk) and the Maniava Hermitage he became famous for reviving Orthodox monasticism. He worked with Ivan Vyshensky, Zakhariia Kopystensky, and other church leaders and was considered an authority on the purity of the faith and ascetism. In 1619 Kniahynytsky wrote an important critique of Kyrylo Stavrovetsky-Tranquillon's Zertsalo bohosloviia (The Mirror of Theology, 1618) from an Orthodox perspective.
[This article originally appeared in the Encyclopedia of Ukraine, vol. 2 (1988).]
---
List of related links from Encyclopedia of Ukraine pointing to Kniahynytsky, Yov entry:
A referral to this page is found in 2 entries.