Finkel, Oleksander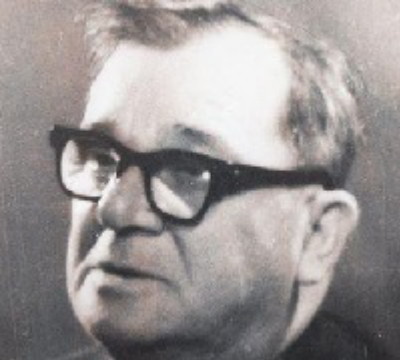 Finkel, Oleksander [Фінкель, Олександер; Finkel'], b 20 September 1899 in Bakhmut, Katerynoslav gubernia, d 8 October 1968 in Kharkiv. Linguist, Russian language specialist. In 1924 Finkel graduated from the Kharkiv Institute of People's Education. He worked at the Institute of Linguistics of the Academy of Sciences of the Ukrainian SSR, the Kharkiv Institute of People's Education, the Institute of Journalism, the Institute of Foreign Languages, the Teachers' Institute in Chimkent, Kazakhstan, and Kharkiv University. In 1934 he took part in the campaign against 'nationalism' in Ukrainian linguistics and published the article 'Terminolohichne shkidnytstvo i ioho teoretychne korinnia' (Terminological Wrecking and Its Theoretical Roots) in the journal Movoznavstvo, no. 2. Finkel wrote over 130 works, mostly on the Russian language, on general linguistics, and on the theory of translation. Among them are Teoriia i praktyka perekladu (The Theory and Practice of Translation, 1929) and other works on literary translation and a textbook for Soviet Ukrainian schools, Russkii literaturnyi iazyk (The Russian Literary Language, co-authored with M. Bazhenov, 1941), which went through numerous revised editions.
[This article originally appeared in the Encyclopedia of Ukraine, vol. 1 (1984).]
This subject is not referenced in any other entries in the Internet Encyclopedia of Ukraine.