Khvoika, Vikentii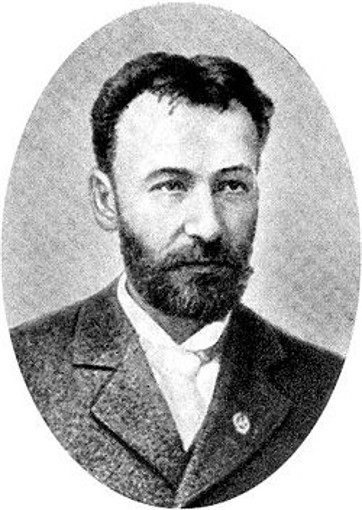 Khvoika, Vikentii [Xvojka, Vikentij] (Czech: Chvojka), b 1850 in Semin, near Přelouč, Bohemia, d 2 November 1914 in Kyiv. A pioneering Ukrainian archeologist of Czech origin. As an active member of the Kyiv Society of Antiquities and Art, he helped found the Kyiv City Museum of Antiquities and Art in 1899; he became the director of its archeological department in 1904.
From 1893 to 1903 Khvoika discovered, excavated, and studied the Kyrylivska archeological site in Kyiv and other sites of the Paleolithic Period (in Kyiv's Protasiv ravine, Selyshche in Kaniv county, Korosten), sites of the Neolithic Trypilian culture, Bronze Age and Iron Age tumuli and fortified settlements in Ukraine's forest-steppe (eg, Pastyrske fortified settlement and Motronynske settlement), and the 'burial fields' of cremation urns and settlements of the Zarubyntsi culture and the Cherniakhiv culture. He was a leading proponent of the theory that the Slavic inhabitants of the middle Dnieper Basin were autochthonous. He also excavated and studied medieval palaces, fortifications, and churches in Chyhyryn (1903), Kyiv (Kyselivka hill in 1894 and Starokyivska Hora in 1907–8), and Bilhorod.
Khvoika participated in the 11th to 14th All-Russian archeological congresses and published over 20 monographs and articles, including Kamennyi vek Srednego Pridneprov'ia (The Stone Age in the Middle Dnieper Region, 1901), Raskopki v oblasti tripol'skoi kul'tury (Excavations in the Area of the Trypilian Culture, 1901), Polia pogrebenii v Srednem Pridneprov'e (Burial Fields in the Middle Dnieper Region, 1901), Kievo-Kirillovskaia paleoliticheskaia stoianka i kul'tura epokhi madlen (Kyiv's Kyrylivska Paleolithic Settlement and the Culture of the Magdalenian Epoch, 1903), Gorodishcha Srednego Pridneprov'ia, ikh znachenie, drevnost' i narodnost' (The Fortified Settlements of the Middle Dnieper Region, Their Significance, Antiquity, and Nationality, 1905), and Drevnie obitateli Srednego Pridneprov'ia i ikh kul'tura v doistoricheskie vremena (The Ancient Inhabitants of the Middle Dnieper Region and Their Culture in Prehistoric Times, 1913). For his archeological contributions he was elected a full or honorary member of 11 scholarly societies. Many of the artifacts he unearthed are preserved in the National Museum of the History of Ukraine in Kyiv.
Arkadii Zhukovsky
[This article originally appeared in the Encyclopedia of Ukraine, vol. 2 (1989).]