Ropska, Oleksandra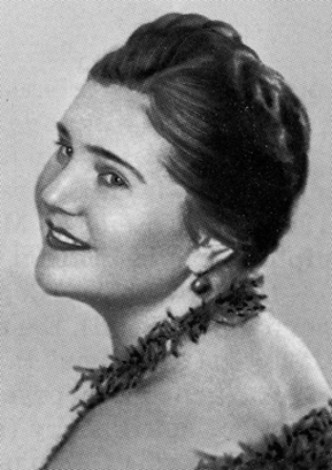 Ropska, Oleksandra [Ропська, Олександра; Rops'ka], b 23 April 1897 in Shyriaievo, Voronezh gubernia, Russia, d 20 April 1957 in Kyiv. Opera singer (mezzo-soprano). A graduate of the Saratov Conservatory (1919), she began singing in Poltava, and then worked with the Odesa Opera and Ballet Theater (1926–7), the Kharkiv Theater of Opera and Ballet (1927–8), and the Kyiv Theater of Opera and Ballet (1928–57), with which she appeared in operas by Mykola Lysenko, Nikolai Rimsky-Korsakov, Peter Tchaikovsky, and Giuseppe Verdi. She taught singing at the Kyiv Conservatory (from 1944).
BIBLIOGRAPHY
Dontsov, V. A golos tak divno zvuchal... Aleksandra Ropskaia v vospominaniiakh sovremennikov (Kyiv 2010)
[This article originally appeared in the Encyclopedia of Ukraine, vol. 4 (1993).]
This subject is not referenced in any other entries in the Internet Encyclopedia of Ukraine.