Samiilenko, Ivan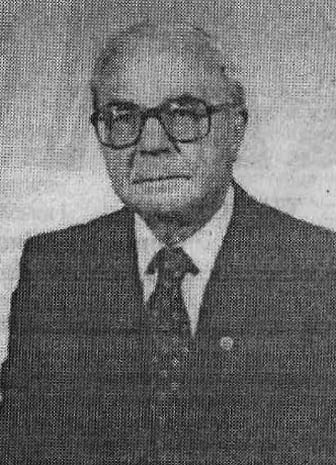 Samiilenko, Ivan [Самійленко, Іван; Samijlenko], b 19 August 1912 in Valky, Pryluky county, Poltava gubernia, d 3 November 2006 in USA. Civic and political leader. Samiilenko completed a graduate degree in history at the Moscow Institute of History, Philosophy, and Literature in 1941, and taught at the Ukrainian Technical and Husbandry Institute at the displaced persons camp in Regensburg, Germany, in 1945. He emigrated to the United States of America in 1949, completed his graduate studies at the University of New York, and taught at Long Island University in 1961–80. He was deputy of the Government-in-exile of the Ukrainian National Republic from 1984 to 1988, and its premier from 1988 to 1992.
[This article originally appeared in the Encyclopedia of Ukraine, vol. 4 (1993).]
This subject is not referenced in any other entries in the Internet Encyclopedia of Ukraine.