Saramaga, Bohdan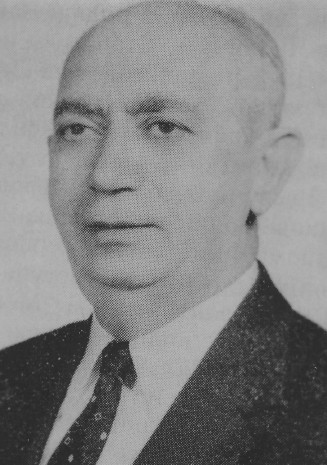 Saramaga, Bohdan [Сарамаґа, Богдан], b 1 May 1905 in Ternopil, Galicia, d 10 April 1975 in Detroit, United States. Conductor, violinist, teacher, and composer. In 1927 he graduated from the Lviv Conservatory in the theory and conducting class of Adam Soltys. He worked as concertmaster and conductor in various theaters, including the Ukrainska Besida Theater in Lviv, the Tobilevych Theater in Stanyslaviv, and the Ternopil Ukrainian Music and Drama Theater, where he also served as artistic director in 1939–44. He subsequently emigrated to Germany, where he was a violinist in the Munich Radio Orchestra (1949). From 1950 he lived in Detroit, where he worked as a teacher at the Ukrainian Music Institute of America. His compositions include stage music, cantatas to texts by Taras Shevchenko and Pavlo Tychyna, and numerous art songs.
[This article originally appeared in the Encyclopedia of Ukraine, vol. 4 (1993).]
This subject is not referenced in any other entries in the Internet Encyclopedia of Ukraine.