Ukrainska Besida Theater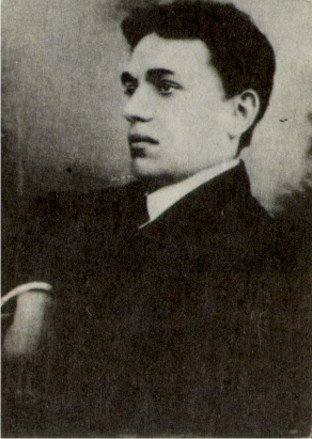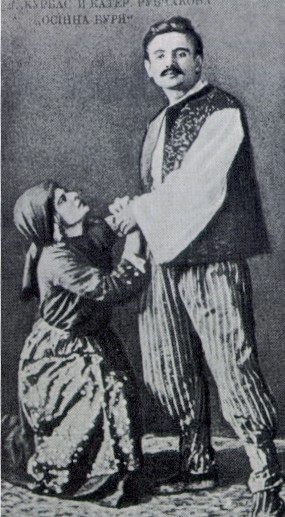 Ukrainska Besida Theater [Театр товариства Руська Бесіда; Teatr tovarystva Ruska Besida; also Руський народний театр, Український людовий театр; Ruskyi narodnyi teatr, Ukrainskyi liudovyi teatr]. The first professional Ukrainian touring theater, created in 1864 and subsidized by the Ruska Besida (see Ukrainska Besida) Society in Lviv and occasionally supported by the Galician Diet. It served Galicia and Bukovyna, toured Poland and the Russian Empire, and was instrumental in the development of modern theater in all of Ukraine. It performed mostly in the populist-realistic style and during its first years staged works from the Ukrainian classical repertoire (Ivan Kotliarevsky, Hryhorii Kvitka-Osnovianenko, Taras Shevchenko, D. Dmytrenko, and Oleksa Storozhenko) and the works of contemporary Galician dramatists (Rudolf Mokh, Ivan Hushalevych, Vasyl Kovalsky, and Ivan Naumovych). The director was Omelian Bachynsky; Mykhailo Verbytsky and Ivan A. Lavrivsky composed for the theater. After a hiatus (1867–9) the directors were Antin Molentsky (1870–3), Teofila Romanovych (1874–80), Marko Kropyvnytsky (1875), and Ivan Hrynevetsky (1878–89), jointly with Ivan Biberovych (1882–92).
During the 1870s and 1880s the theater introduced local historical dramas by Omelian Ohonovsky, Kornylo Ustyianovych, and Oleksander Barvinsky; populist-realistic comedies by Hryhorii Tsehlynsky; and plays by Marko Kropyvnytsky, Mykhailo Starytsky, Ivan Karpenko-Kary, and Panas Myrny. In the 1890s the theater staged Ivan Franko's realistic dramas, and after 1911, performances of Volodymyr Vynnychenko's psychological plays and Vasyl Pachovsky's allegorical plays. While touring Ukraine it staged works by Western European playwrights—German (G. Lessing, A. Kotzebue, Johann Christoph Friedrich von Schiller, F. Grillparzer, H. Kleist, K. Gutzkow, F. Hebbel, G. Hauptmann, and H. Sudermann), French (Molière, Beaumarchais, E. Scribe, G. Ohnet, and E. Rostand), Scandinavian (H. Ibsen and A. Strindberg), and Italian (C. Goldoni's comedies)—as well as Russian (Nikolai Gogol, Leo Tolstoy, Anton Chekhov, M. Gorky) and Polish (A. Fredro, S. Przybyszewski) playwrights.
In addition to Ukrainian operas composed by Semen Hulak-Artemovsky, Mykola Arkas, Porfyrii Bazhansky, Denys Sichynsky, and Yaroslav Y. Lopatynsky, the theater performed Sydir Vorobkevych's operettas and (in Ukrainian translation) C. Gounod's Faust, J. Offenbach's Les Contes d'Hoffmann, G. Bizet's Carmen, B. Smetana's The Bartered Bride, and S. Moniuszko's Halka. Many prominent actors appeared on its stage, among them Teofila Bachynska, M. Romanovych, Ivan Biberovych, Ivanna Biberovych, Antonyna Osypovycheva, Filomena Lopatynska, Sofiia Stadnyk, O. Pidvysotska, Ivan Rubchak, Kateryna Rubchak, Stepan Yanovych, Vasyl Yurchak, Amvrosii Nyzhankivsky, Vasyl Petrovych, Mykhailo Olshansky, and Les Kurbas, as well as visiting actors from Poland and Russian-ruled Ukraine.
In later years the directors of the Ruska Besida Theater were M. Hubchak (1901–4), Mykola Sadovsky (1905–6), Yosyp Stadnyk (1906–13), and R. Siretsky and Stepan Charnetsky (1913–14). The theater ceased activity with the start of the First World War. The members of its cast formed the nucleus of new theatrical collectives, including the Theater of the Legion of Ukrainian Sich Riflemen (which used the name Ukrainska Besida Theater in 1916–18), Ternopilski Teatralni Vechory, the New Lviv Theater, and Stadnyk's touring theaters. In 1921–4 it existed as a resident theater in Lviv and then it was joined by the Lviv Ukrainian Independent Theater.
BIBLIOGRAPHY
Charnets'kyi, S. Narys istoriï ukraïns'koho teatru v Halychyni (Lviv 1934)
Luzhnyts'kyi, H. 'Z istoriï ukraïns'koho teatru,' Kyïv, 2–4 (1953–4)
Valerian Revutsky
[This article originally appeared in the Encyclopedia of Ukraine, vol. 5 (1993).]