Vorobkevych, Sydir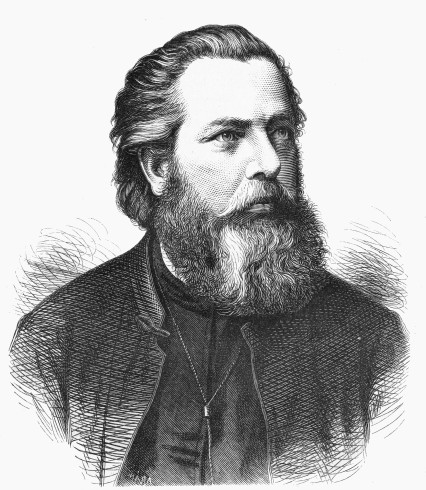 Vorobkevych, Sydir [Воробкевич, Сидір; Vorobkevyč] (Isydor; pseud: Danylo Mlaka, Demko, Demko Makoviichuk, Morozenko, Isydor V., S. Volokh, Semen Khrin), b 17 May 1836 in Chernivtsi, d 19 September 1903 in Chernivtsi. Writer, composer, and community figure in Bukovyna; honorary member of the Shevchenko Scientific Society; brother of Hryhorii Vorobkevych. He was ordained after completing his studies at the Chernivtsi Orthodox Theological Seminary in 1861, and then served as a parish priest in Davydeny and Ruska Moldavytsia. He completed studies at the Vienna Conservatory in 1868 and returned to Chernivtsi to teach music and singing in the seminary. In 1875 he became a professor of theology at Chernivtsi University. From 1878 to 1884 he was president of the Ruska Besida in Bukovyna society. Vorobkevych played an important role in the Ukrainian national revival in Bukovyna in the late 19th century through his literary and musical activity.
As a composer Vorobkevych was best known for his popular works, such as the operettas Kaspar Rumpel'maier (1874), Zolotyi mops (The Golden Pug, 1879), and Pani moloda z Bosniï (The Bride from Bosnia, 1880). He also composed liturgical music, music for psalms, choral works to words by Taras Shevchenko, and original art songs for solo voice. His writings on musical topics included a cycle of sketches of Ukrainian composers and textbooks on music theory and harmony.
Vorobkevych's literary work was published first in 1863, in B. Didytsky's Halychanyn (1867–70), and later in the journal Pravda, newspapers Zoria (Lviv) and Bukovyna, and numerous other periodicals. His sojourn in Kyiv in 1874 greatly influenced his literary development. As a writer Vorobkevych was noted for his lyric poetry (over 1,000 works); poems in German; historical poems, such as 'Kyfor i Hanusia' (1868), 'Nechai' (1877), and 'Tymosh Khmel'nyts'kyi' (1885); and short stories and historical dramas, such as Vasyl'ko Rostyslavych (1882), Petro Sahaidachnyi (1884), and Kochubei i Mazepa (1891). He also wrote two volumes of sermons, Nauka dlia naroda (Teachings for the People) and Nadhrobni propovidi (Grave-side Sermons), and edited the Ukrainian section in the church periodical Candela in Chernivtsi. Collections of his works include Tvory (Works, 3 vols, 1909–21), Tvory (Works, 1986), and Vybrani tvory (Selected Works, 1987).
Arkadii Zhukovsky
[This article originally appeared in the Encyclopedia of Ukraine, vol. 5 (1993).]