Sheparovych, Lev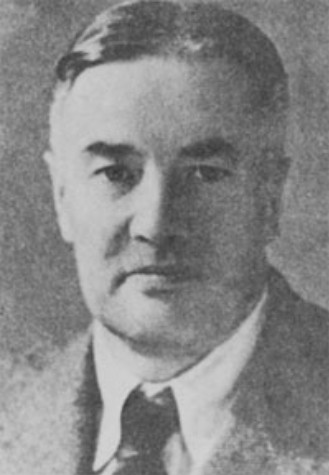 Sheparovych, Lev [Шепарович, Лев; Šeparovyč], b 4 March 1888 in Kolodiivka, Stanyslaviv county, Galicia, d 1 June 1941 in Cracow. Military officer. A student of electrical engineering at the Karlsruhe Polytechnic, during the First World War he was a captain in the Austrian army. When the November Uprising in Lviv, 1918, broke out, he took part in occupying the central postal and telegraph building in Lviv and broadcasting the proclamation of the Western Ukrainian National Republic. A captain in the Ukrainian Galician Army (UHA), he organized and commanded the Communications Regiment in Stanyslaviv. From July 1919 he was chief of telegraph services at the Supreme Command. In April 1920, while serving in the UHA Technical Battalion in Balta, he established contact with Ukrainian partisan units (see Partisan movement in Ukraine, 1918–22) and helped persuade the battalion to join Gen Mykhailo Omelianovych-Pavlenko's Army of the Ukrainian National Republic against the Red Army. In the interwar period he headed the Lviv office of the German Siemens company.
[This article originally appeared in the Encyclopedia of Ukraine, vol. 4 (1993).]
This subject is not referenced in any other entries in the Internet Encyclopedia of Ukraine.