Strokata, Nina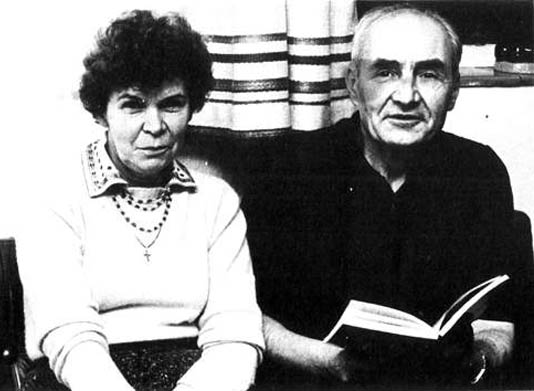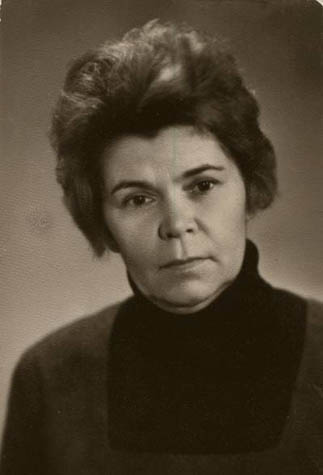 Strokata, Nina [Строката, Ніна], b 31 January 1926 in Odesa, d 2 August 1998 in Baltimore, Maryland, USA. Microbiologist and immunologist, human rights activist, and political dissident; one of the central figures of the Ukrainian dissident community in Odesa; wife of Sviatoslav Karavansky. After completing secondary school in 1942, Strokata studied at the Odesa Medical Institute. She completed her medical studies, with distinction, in 1947, and soon afterwards she was appointed a researcher at this institute. Here Strokata occupied various teaching and research positions until 1971 with the exception of the period from 1958 to 1962, when she was a medical practitioner and administrator in a rural area of Odesa oblast.
In 1961 Strokata met Sviatoslav Karavansky, a former political prisoner who had returned to Odesa in 1960, and they were married the same year. They were heavily involved in circulating samvydav materials in Odesa, and after her husband was re-arrested and imprisoned in 1965, the apartment where Strokata lived became a centre of dissident activity in Odesa. Strokata came under great pressure by the KGB, and eventually by the institute where she worked, to renounce her husband, but she refused to do so and only increased her activities in defense of Karavansky and other dissidents. In May 1971, Strokata was fired from her job at the Odesa Medical Institute, but at the end of the summer she found work in a medical college in Nalchik, the capital city of the Kabardino-Balkarian Autonomous Soviet Socialist Republic, RSFSR.
On 6 December 1971 Strokata was arrested in Nalchik and transferred to Odesa, to the pre-trial detention center of the Odesa KGB. Her arrest provoked a vigorous reaction in dissident circles in Ukraine and, at the initiative of Viacheslav Chornovil, a Public Committee in Defense of Nina Strokata was established. Although it had only a brief life, this Committee (the statement announcing its creation was dated 21 December 1971), was the first openly functioning human rights organization in Soviet Ukraine.
Strokata was charged with circulating samvydav materials, including appeals in defense of her husband and other Soviet dissidents. The trial of Strokata and two co-defendants (Oleksa Prytyka and Oleksa Riznykiv) was held in Odesa on 4–19 May 1972, and Strokata was sentenced by the Odesa oblast court, in accordance with Article 62-1 of the Criminal Code of the Ukrainian SSR, to 4 years of imprisonment in a severe-regime corrective labor camp. She served her term of imprisonment in the women's section of Mordovian labor camp ZhKh-385/3-4. In spite of her significant health problems and the difficult working and living conditions in this camp, Strokata participated in all major camp protests, including hunger strikes. As a result she spent almost a third of her term in punishment cells, but was vigorously supported by the other women political prisoners in this camp. In addition, support for Strokata from international human rights organizations was supplemented by various expressions of professional solidarity. For example, at the 1973 annual meetings of the American Society for Microbiology, hundreds of American scientists signed a petition on Strokata's behalf and in 1974, while still imprisoned, she was accepted as a member of this society. As a result Strokata received, while imprisoned, various professional publications in the field of microbiology, and she spent what little free time she had working on a Ukrainian-language dictionary of microbiology and immunology.
In 1975, after she was released, Strokata was banned from returning to Ukraine but was allowed to settle in Tarusa, Kaluga oblast, RSFSR, not far from Moscow, where she remained under constant administrative surveillance. In spite of that, on 9 November 1976 Strokata became a founding member of the Ukrainian Helsinki Group (UHG). She actively participated in the work of the UHG, helped to prepare, and signed, almost all UHG documents, and maintained regular contacts with other Ukrainian activists as well as the Moscow Helsinki Group. She was joined in Tarusa by her husband Sviatoslav Karavansky after he was released from imprisonment on 13 September 1979, and on 30 November 1979 they were allowed to leave the USSR for the United States of America after they were officially deprived of their Soviet citizenship.
After they settled in the United States Strokata became an active member of the Foreign Representation of the Ukrainian Helsinki Group. She wrote or compiled a number of publications about the human rights situation in the USSR, with a focus on the situation of women political prisoners, and frequently spoke on these topics at international conferences and community events throughout the United States and Canada. The collections of documents she compiled include Ukrainian Women in the Soviet Union: Documented Persecution (1980) and A Family Torn Apart (1981).
BIBLIOGRAPHY
Riznykiv, Oleksa, comp. Don'ka Odesy: Nina Strokata v dokumentakh i spohadakh (Odesa 2005)
Riznychenko [Riznykiv], Oleksa. Promin' z Odesy: Poema. Dokumenty. Spohady pro shistdesiati roky v Odesi i pro Ninu Strokatu-Karavans'ku (Odesa 2000)
Zaitsev, Iurii. 'Nenavydzhu graty po viknakh,' in Novitnia doba, vyp. 6 (Lviv 2018)
Ivan Jaworsky
[This article was written in 2021.]