Yablonska, Sofiia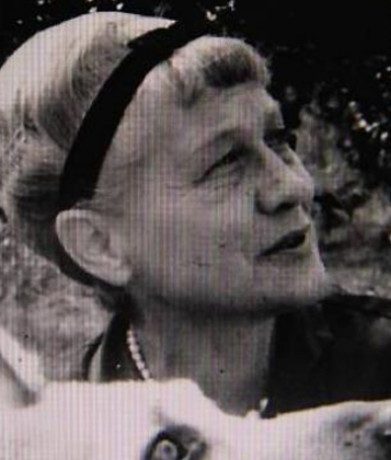 Yablonska, Sofiia [Яблонська, Софія; Jablons'ka, Sofija; Jablonska-Oudin, Sophie], b 15 May 1907 in Hermaniv, Lviv county, Galicia, d 4 February 1971 on Île de Noirmoutier, France. Writer and architect. From 1915 to 1921 she lived with her Russophile parents in Russia. In 1927 she left Galicia for Paris. There, under the influence of her friend Stepan Levynsky, she decided to travel. Accounts of her exotic travels were published in the Galician women's press, periodicals Zhinocha dolia and Nova khata, and as the well-received books Char Marokka (The Charm of Morocco, 1932), Z kraïny ryzhu ta opiiu (From the Land of Rice and Opium, 1936), and Daleki obriï (Distant Horizons, 2 vols, 1939). In 1950 Yablonska returned with her French husband and three sons to France and lived in Paris and on Île de Noirmoutier, where she designed and supervised the construction of villas. Published posthumously were her prose collection Dvi vahy—dvi miry (Two Weights, Two Measures, 1972) and autobiographical novel Knyha pro bat'ka: Z moho dytynstva (Book about [My] Father: From My Childhood, 1977), and Marta Kalytovska's French translations of her works, L'année ensorcelée: Nouvelles (1972), Le charme du Maroc (1973), Les horizons lointains (1977), Mon enfance en Ukraine: Souvenirs sur mon père (1981), and Au pays du riz et de l'opium (1986).
[This article originally appeared in the Encyclopedia of Ukraine, vol. 5 (1993).]
This subject is not referenced in any other entries in the Internet Encyclopedia of Ukraine.