Yavorivsky, Volodymyr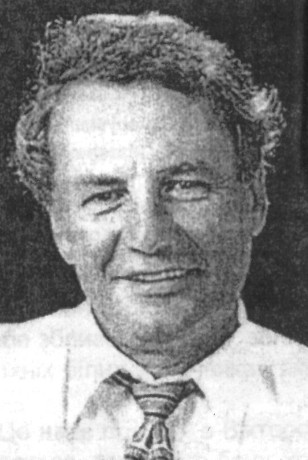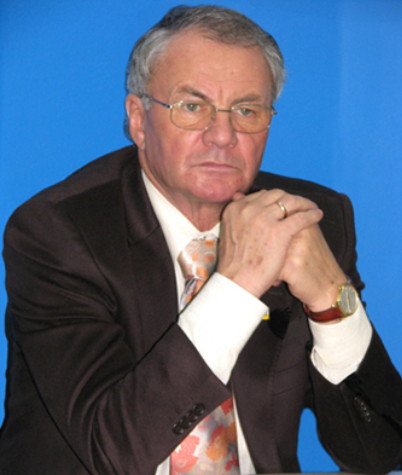 Yavorivsky, Volodymyr [Яворівський, Володимир; Javorivs'kyj], b 11 October 1942 in Teklivka, Kryzhopil raion, Vinnytsia oblast. Writer and political figure. He graduated from Odesa University (1963) and worked as a newspaper editor, television scenarist, and deputy chief editor of the Kyiv journal Vitchyzna. As a writer he gained prominence in the late 1970s. He is the author of the prose collections A iabluka padaiut' (Meanwhile Apples Fall, 1968), Hrono styhloho vynohradu (A Cluster of Ripe Grapes, 1971), Kryla, vyhostreni nebom (Wings Sharpened by the Sky, 1975), Tut, na zemli (Here, on Earth, 1976), and Z vysoty veresnia (From the Height of September, 1984); the publicism collections I v mori pam'iataty dzherelo (Even in the Sea to Remember the Source, 1980) and Pravo vlasnoho imeni (The Right of One's Own Name, 1985); and the novels Lantsiuhova reaktsiia (Chain Reaction, 1978), Ohlian'sia z oseni (Look Back from Autumn, 1979), Avtoportret z uiavy (Self-Portrait from Imagination, 1981), A teper—idy (And Now, Go, 1983), and Vichni Kortelisy (Eternal Kortelisy, 1988). His prose work about the Chornobyl nuclear disaster appeared in English translation under the title 'Maria and Wormwood at the End of the Century' in Soviet Literature (1988, no. 2).
In the late 1980s Yavorivsky was active in the Ukrainian national revival and in 1990 was elected as a deputy to the Supreme Soviet of the Ukrainian SSR where he belonged to the opposition group Narodna Rada and chaired the commission on the consequences of the Chornobyl disaster. He was reelected as member of the Supreme Council of Ukraine in 1994–98 (as member of the Democratic Ukrainian party), 2002–6 (as member of Yuliia Tymoshenko Bloc), and 2007 to present (as member of the Batkivchyna party).
[This article was updated in 2014.]
This subject is not referenced in any other entries in the Internet Encyclopedia of Ukraine.