Barvinsky, Vasyl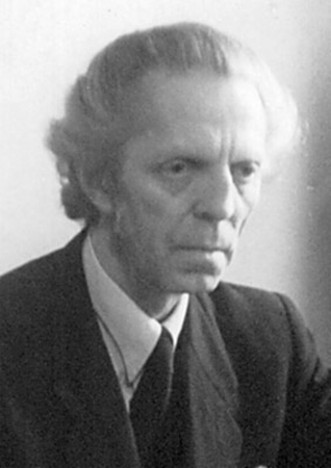 Barvinsky, Vasyl [Барвінський, Василь; Barvins'kyj, Vasyl'], b 20 February 1888 in Ternopil, d 9 June 1963 in Lviv. Composer, pianist, and musicologist; son of Oleksander Barvinsky and brother of Bohdan Barvinsky. Barvinsky first studied at the Lviv Conservatory and from 1908 to 1914, in Prague under Vítězslav Novák. From 1915 to 1939 Barvinsky taught at and was director of the Lysenko Higher Institute of Music in Lviv. From 1939 to 1941 and from 1944 to 1948, he was a professor at the Lviv Conservatory. He was an organizer of the musical life of Lviv, a member of the editorial board of the journal Ukraïns'ka muzyka, and president of the Union of Ukrainian Professional Musicians (SUPROM). Barvinsky taught many pianists and composers. In 1948 he was sentenced by the Soviet authorities to ten years' imprisonment. Released in 1958, he spent most of his remaining years trying to reconstruct his works that had been destroyed by the NKVD at the time of his arrest. He was posthumously 'rehabilitated' in 1964.
Barvinsky was a neoromantic composer who leaned towards impressionism, and his work was always characterized by a soft lyricism. He cultivated primarily instrumental forms. Among his works are Ukrainian Rhapsody for orchestra; string quartets; a sonata, variations, and a suite for the cello; violin pieces; and a piano concerto, a cello concerto, two trios, preludes, miniatures, a sextet, the cycle Love, and Ukrainian Suite for piano. He also wrote the vocal solos 'Oi, polia' (Oh, Fields), 'Psalom Davyda' (David's Psalm), and art songs to the poetry of Ivan Franko. Among his choral works are Zapovit (Testament), several cantatas, and arrangements of folk songs. He was the author of 'Ohliad istoriï ukraïns'koï muzyky' (A Survey of the History of Ukrainian Music) in Istoriia ukraïns'koï kul'tury (History of Ukrainian Culture, 1937) and of various reviews and articles.
Barvinsky's collected works for solo piano appeared in print in Kyiv in 1988, followed by the publication of his complete art songs for solo voice in 1993. A significant number of his compositions, once considered lost, have been discovered in the West since the 1970s. His Piano Sonata, never publicly performed, was premiered by M. Grill (New York, 1988), who also was the first to record this work as well as Barvinsky's Ukrainian Suite for piano (1988). A three-volume edition of his theoretical writings and articles was published in Drohobych in 2004. Barvinsky's complete art songs were published in Canada in 2016 by the Ukrainian Art Song Project.
BIBLIOGRAPHY
Vytvyts'kyi, V. Vasyl' Barvins'kyi u moïkh spohadakh (Munich 1965)
Savytsky, E. International Aspects of V. Barvinsky (Jersey City 1983)
Pavlyshyn, S. Vasyl' Barvins'kyi (Kyiv 1990)
Tykhoniuk, B. Korotkyi ohliad muzychno-krytychnykh publikatsii Vasylia Barvins'koho (Lviv 1991)
Kakhadamova, N. "Vasyl' Barvins'kyi iak fortepiannyi pedahoh," ZNTSh CCXXVI (1993)
Hrabovskyi, V. (ed). Vasyl'Barvins'kyi: Statti ta materialy (Drohobych 2000)
Hrabovskyi, V. (ed). Vasyl'Barvins'kyi: Z muzychno-pys'mennyts'koi spadshchyny 3 vols. (Drohobych 2004)
Zinovii Lysko
[This article was updated in 2018.]