Chubai, Hryhorii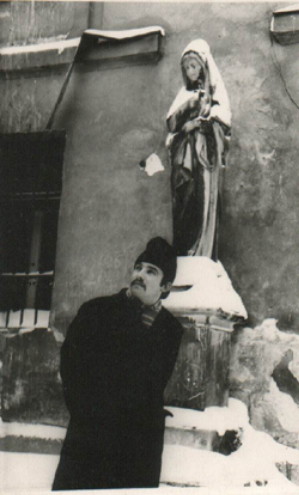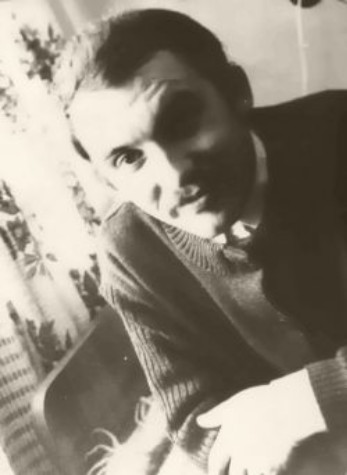 Chubai, Hryhorii or Hrytsko [Чубай, Григорій or Грицько; Čubaj, Hryhorij or Hryc'ko], b 23 January 1949 in Berezyny, Kozyn raion, Rivne oblast; d 16 May 1982 in Lviv. Poet, translator, one of the central figures in Ukrainian underground culture of the late 1960s and early 1970s. Born in the Volhynia region, Chubai moved to Lviv in 1969 and gained popularity in the city's cultural underground with his poem 'Vertep' (The Nativity Play; Vertep). Through the influence of Ihor Kalynets and Iryna Kalynets Chubai became well acquainted with the Ukrainian dissident movement and its samvydav publications. In Lviv he gathered an informal circle of young poets, writers, artists, and performers involved in nonconformist culture. This circle included Oleh Lysheha, Viktor Morozov, Mykola Riabchuk, Roman Kis, Orest Yavorsky, Volodymyr Yavorsky, and, later, Yurii Vynnychuk and others. They regularly gathered clandestinely to discuss culture including many cultural currents and phenomena that were forbidden in the Soviet Union. In 1971, Chubai published the samvydav almanac Skrynia (The Chest). In addition to Chubai's poetry and his translation of a play by Polish playwright Tadeusz Różewicz, the almanac featured contributions from Morozov, Riabchuk, Lysheha, Kis, and others. Although completely apolitical, Skrynia was deemed subversive by the KGB. Chubai was arrested in 1972 and spent three days in a KGB prison. Other members of his circle were expelled from universities or otherwise harassed. The orchestrated arrests and the crackdown on the dissident movement in Ukraine in 1972 were largely successful in fracturing Ukrainian underground cultural circles and greatly limiting their activities. Following his release, Chubai found himself isolated from his environment and unable to find meaningful employment. Only in 1978 he managed to enroll in the Maxim Gorky Literature Institute in Moscow. However, he soon died in 1982 at the age of 33.
Well acquainted with European modernist literature, Chubai wrote most of his poetry when he was still in his early twenties. Several of his poems were explicitly or indirectly critical of the Soviet order. He often utilized complex and startling metaphors as well as religious imagery to explore themes of conformity, isolation, or human companionship. In spite of the suppression of his creative work and his early death, Chubai's poetry was instrumental in bridging the legacy of Ukrainian modernism of pre-Soviet times to the Ukrainian literature of the post-Soviet era, which was already free of Soviet censorship. His oeuvre and his persona had a powerful influence on younger nonconformist poets who become representatives of the visimdesiatnyky (1980s) generation. Subsequently, Chubai's life and work achieved cult status in independent Ukraine. In 1995, his grave was moved to the prestigious Lychakiv Cemetery in Lviv.
Chubai's first poetry collection entitled Hovoryty, movchaty, i hovoryty znovu (The Speak, To Be Silent, and To Speak Again) was published posthumously in 1990. A more complete collection of his poetry was published in 1998 under the title Plach Ieremii: Poezii (Jeremiah's Lament: Poetry); this collection includes memoirs about Chubai by several of his contemporaries. In 2013, the definitive edition of his collected works, Piatyknyzhzhia (Pentateuch), was published in Lviv; it includes an introduction by Kostiantyn Moskalets and 'Post Scriptum' by Oleh Lysheha. A book of Chubai's children's poems Skoromovka ne dlia vovka (Tongue Twisters Are Not for Wolves) was published in 2008. Chubai's work has been analyzed by such literary scholars and literary critics as Moskalets, Danylo Husar Struk, Yuri Andrukhovych, and Michael M. Naydan. His poetry has been translated into several languages including English, Polish, Spanish, and Russian. Many of his poems have been set to music and have become popular songs, especially when composed and performed by his son, Taras Chubai. Hryhorii Chubai is the featured subject of the 2014 documentary film by Oleksandr Fraze-Frazenko entitled Chubai.
Mark Andryczyk
[This article was written in 2019.]