Fiala, George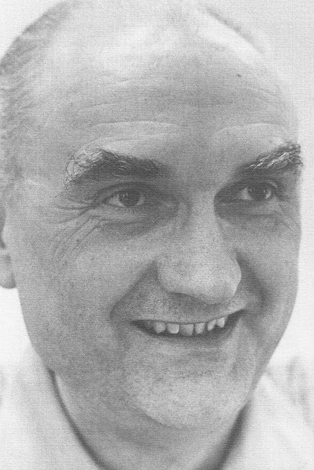 Fiala, George [Фіяла, Юрій; Fijala, Jurij], b 31 March 1922 in Kyiv, d 6 January 2017 in Montreal, Quebec. Composer. Fiala studied music at the Kyiv Conservatory, the Akademische Hochschule für Musik in Berlin, and the Conservatoire royal de musique in Brussels. Emigrating to Canada in 1949, Fiala settled in Montreal, where besides his activity as a composer, he worked also as pianist, organist, and music teacher. After retiring in 1987 as a producer at CBC-Radio Canada International (RCI), he devoted his time to composing.
Fiala wrote over 200 works including symphonies, concertos, chamber music, and educational pieces for children. He showed a marked preference for classical forms and his works are characterized by transparent textures, harmonic dissonance and incisive rhythms. His study of the rhythmic and melodic procedures of Ukrainian folklore also exerted a strong influence on his composition. Fiala's style has been described as close to neo-classicism with influences of Paul Hindemith and Igor Stravinsky.
Fiala received numerous commissions from Canadian foundations as well as Ukrainian community organizations, among others, the Canadian Broadcasting Corporation (Symphony No. 4 – Ukrainian), Quebec Ministry of Cultural Affairs (Montréal), Guelph Spring Festival (Sinfonietta concertata), Montréal International Competition (Capriccio and Musiques concertantes), the Ukranian Canadian Congress and The Canada Council (Violin Concerto), Alberta Ukrainian Commemorative Society (Kurelek Suite), Edmonton Symphony Orchestra (Overtura buffa), and the Ukrainian National Association (Festive Overture). CBC-Radio Canada International in Montreal celebrated Fiala with the issue of a volume of his works in the Anthology of Canadian Music comprising twelve selected orchestral, chamber, and instrumental solo compositions. Fiala's manuscript autobiography and personal archives are being preserved in the Canadian Music Archives at the University of Calgary.
Ireneus Zuk
[This article was updated in 2020.]