Hordynsky, Sviatoslav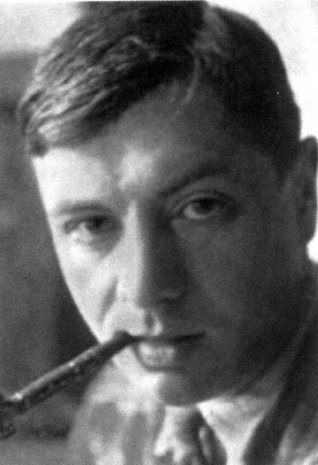 Hordynsky, Sviatoslav [Гординський, Святослав; Hordyns'kyj, Svjatoslav], b 30 December 1906 in Kolomyia, Galicia, d 8 May 1993 in Verona, New Jersey. Painter, graphic artist, poet, translator, art and literary scholar, son of Yaroslav Hordynsky; member of the Ukrainian Academy of Arts and Sciences and the Shevchenko Scientific Society. He studied art at Oleksa Novakivsky's Novakivsky Art School in Lviv, then in Berlin (1928) and in Paris at the Académie Julien and the Académie de l'Art Moderne (with F. Léger, 1929–31). Returning to Lviv, he worked as a painter and book designer. He cofounded the Association of Independent Ukrainian Artists, edited its journal, Mystetstvo (Lviv), and organized its art exhibitions (1931, 1933). Immigrating to the United States in 1947, he helped found the Ukrainian Artists' Association in the USA, serving as its president (1956–63) and participating in its exhibitions. From 1950 he painted about 50 churches in North America and Europe. His wall paintings and iconostases are a synthesis of the neo-Byzantine (see Neo-Byzantinism) and modernist styles.
Several of Hordynsky's poetry collections were published: eg, Barvy i liniï (Colors and Lines, 1933), Viter nad poliamy (The Wind above the Fields, 1938), Vybrani poeziï, 1933–1943 (Selected Poems, 1933–1943, 1944), and Vohnem i smerchem (By Fire and Whirlwind, 1947). In its restraint and polish his poetry is close to that of the Neoclassicists. He is a versatile translator: his Poety Zakhodu (Poets of the Western World, 1961) contains 60 verses by Latin, Italian, French, English, German, and Polish poets. He has also translated the complete works of F. Villon (1973) and Kondratii Ryleev's poem 'Voinarovskii.' A jubilee edition of Slovo o polku Ihorevi (The Tale of Ihor's Campaign, 1950), edited by Hordynsky, contains his rendering of the poem in contemporary Ukrainian. He also wrote a study of the poem's relation to Ukrainian folk poetry (1963).
Hordynsky has compiled and edited albums of such artists as Taras Shevchenko (1942), Pavlo Kovzhun (1944), Hryhorii Kruk, Antin Pavlos, and Mykola Mukhyn (1947), Viktor Tsymbal (1972), Petro Andrusiv (1980), and Halyna Mazepa (1983). His most important contributions to the history of Ukrainian art are Ukraïns'ki tserkvy v Pol'shchi (Ukrainian Churches in Poland, 1969) and Ukraïns'ka ikona dvanadtsiatoho–visimnadsiatoho storichchia (The Ukrainian Icon of the 12th–18th Centuries, in English and Ukrainian 1973, in German 1981). He is also the author of numerous articles on art in various journals and newspapers. An active member of the Ukrainian community, he was the vice-president of the Slovo Association of Ukrainian Writers in Exile.
Volodymyr Popovych
[This article originally appeared in the Encyclopedia of Ukraine, vol. 2 (1988).]