Horyn, Bohdan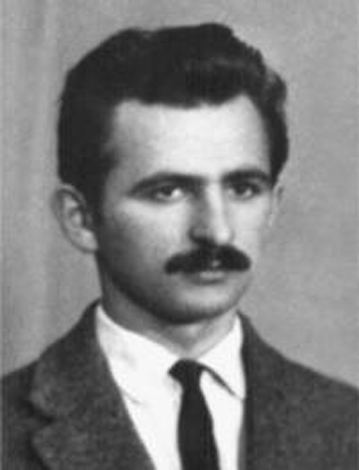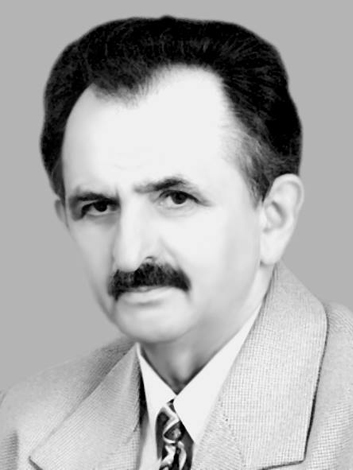 Horyn, Bohdan [Горинь, Богдан; Horyn'], b 10 February 1936 in Kniselo, Bibrka county, Galicia. Art critic, literary critic, political dissident, and politician; brother of Mykhailo Horyn. Horyn was heavily involved in cultural and dissident activities in Lviv from the late 1950s until the collapse of the Soviet Union, and played a prominent role in the cultural and political life of independent Ukraine. He was raised in a family involved in Ukrainian nationalist activities prior to and during the Second World War. The family was slated for deportation into the USSR interior after the re-occupation of Western Ukraine by the Soviet Army in 1944, but managed to avoid this fate. From 1954 to 1959 Horyn was a student in the Faculty of Philology, Lviv University. He then worked as a teacher, and after 1962 as a researcher at the Lviv Museum of Ukrainian Art (now the National Museum in Lviv), where he specialized in the psychology of artistic creativity and published numerous articles.
One of the founders of the Lviv Prolisok Club of Creative Youth, in the early 1960s Horyn established contacts with national rights activists from Kyiv and began to circulate samvydav literature. On 26 August 1965 Horyn was arrested, charged with 'anti-Soviet agitation and propaganda,' and on 18 April 1966 the Lviv oblast court sentenced him to 3 years' imprisonment in accordance with Article 62-1, Criminal Code of the Ukrainian SSR.
In the Mordovian camp in which he was imprisoned Horyn helped to prepare articles, and compiled documents, about fellow prisoners such as the artist Opanas Zalyvakha, Levko Lukianenko, and others, and some of these materials were smuggled out of the camp and published in the West. Released in 1968, Horyn initially worked as a laborer. From 1976 to 1989 he was a senior researcher and art critic with the Lviv Art Gallery, but was not allowed to publish his research.
In 1987 Horyn joined the editorial board of the renewed Ukrains'kyi visnyk (Ukrainian Herald) and began to publish articles on art and literarature in the new independent journals which began to appear at this time. He was heavily involved in the creation and activities of the Ukrainian Helsinki Association (UHA), as well as the Ukrainian Republican party that emerged from the UHA, the Popular Movement of Ukraine (Rukh), and various other socio-political organizations. Horyn was elected to the Supreme Council of Ukraine as a deputy during its first (1990 to 1994) and second (1994 to 1998) convocations.
A prolific writer, Horyn prepared a detailed three-volume autobiography (Ne til'ky pro sebe [Not only about Myself, 2006, 2008, 2010]), partly based on his diaries, which provides valuable insights into the cultural and socio-political life of Lviv from the late 1950s to 1990. Horyn also authored several books and numerous articles on leading figures of Ukraine's art world such as Ivan Severa, U poshukakh bereha: zhyttia i tvorchist' skul'ptora Ivana Severy (In Search of a Shore: The Life and Works of the Sculptor Ivan Severa,1995), Sviatoslav Hordynsky, Sviatoslav Hordyns'kyi na tli doby: ese-kolazh u dvokh knyhakh (Sviatoslav Hordynsky in the Context of His Times: An Essay-Collage in Two Volumes, 2017–8), Viktor Tsymbal, Tuha Viktora Tsymbala (The Anguish of Viktor Tsymbal, 2005), and Sofiia Karaffa-Korbut, Liubov i tvorchist' Sofii Karaffy-Korbut: dokumental'nyi roman-kolazh u dvokh knyhakh (The Love and Works of Sofiia Karaffa-Korbut: A Documentary Novel-Collage in Two Volumes, 2013–5), and Hrafichna Shevchenkiana Sofii Karaffy-Korbut (Sofiia Karaffa-Korbut's Shevchenkiana in Graphic Art, 2014).
BIBLIOGRAPHY
Batenko,Taras. Opozytsiina osobystist', druha polovyna XX st.: politychnyi portret Bohdana Horynia (Lviv 1997)
Bohdan Horyn': biobibliohrafichnyi pokazhchyk (Lviv 2015).
Ivan Jaworsky
[This article was written in 2021.]