Konysky, Oleksander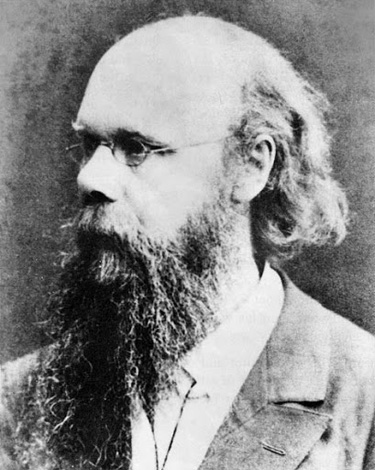 Konysky, Oleksander [Кониський, Олександер; Konys'kyj], b 18 August 1836 at Perekhodivtsi khutir, Nizhyn county, Chernihiv gubernia, d 11 December 1900 in Kyiv. Populist writer, lawyer, scholar, and community leader. From 1856 he worked in Poltava for the gubernial administration and as a lawyer. A leading member of the secret Poltava Hromada, he helped organize Sunday schools, prepared textbooks for them, initiated the creation of the Poltava Literary Society, and wrote articles on church affairs. Much of his time was also devoted to Ukrainian-language publishing, both in Russian-ruled Ukraine and in Galicia. During the suppression of Ukrainian culture in 1863 (following Petr Valuev's circular), Konysky was arrested and exiled without a trial to Vologda in northern Russia. In 1865 he was allowed to move to Voronezh and then to go abroad. He stayed for several months in Galicia and Bukovyna and developed close ties with leading cultural figures there. He lived from 1866 in Katerynoslav and from 1872 until his death in Kyiv, maintaining close ties with Galicia. He was active in the Hromada of Kyiv. As a member of the Kyiv city council, he tried to get the Ukrainian language introduced into the city's schools. One of the patrons of the Shevchenko Society in Lviv from 1873, he initiated its transformation into the Shevchenko Scientific Society in 1893 and bequeathed 10,000 rubles to it.
As a writer, Konysky used over 100 pseudonyms (eg, Vernyvolia, O. Horovenko, F. Perebendia, O. Khutorny). His writing first appeared in Chernigovskie gubernskie vedomosti in 1858. In his day his poetry (he was an epigone of Taras Shevchenko) was very popular (eg, 'Ia ne boius' tiurmy i kata' [I'm Not Afraid of Prisons or Torturers] and 'Na pokhoron T. Shevchenka' [On the Occasion of T. Shevchenko's Funeral]). His more than 50 short stories and novelettes had more lasting value. They dealt primarily with peasant life and tribulations (eg, 'Khvora dusha' [A Sick Soul], 'Startsi' [Oldsters], and 'Za kryhoiu' [After the Ice]), and the social and national oppression of Ukraine (eg, 'Pivniv praznyk' [The Rooster's Holiday], 'Mlyn' [The Mill], and 'Spokuslyva nyva' [The Seductive Field]). In the novelettes Semen Zhuk i ioho rodychi (Semen Zhuk and His Relatives, 1875) and Iurii Horovenko (1885) he depicted the problems encountered by the Ukrainophile intelligentsia. In 1881 he copublished (with Luka Ilnytsky) the literary almanac Luna, the first Ukrainian publication after the Ems Ukase in Russian-ruled Ukraine.
Konysky also wrote many literary studies and works of literary criticism. The best known are 'Vidchyty z istoriï rus'ko-ukraïns'koho pys'menstva XIX v.' (Lectures on the History of Ruthenian-Ukrainian Literature of the 19th Century,' S'vit, 1881, nos 1–2, 8–10) and a fundamental biography of Taras Shevchenko, Taras Shevchenko-Hrushivs'kyi: Khronika ioho zhyttia (Taras Shevchenko-Hrushivsky: A Chronicle of His Life, 2 vols, 1898, 1901). Most of the latter was published in the Lviv periodicals Slovo (Lviv), Halychanyn (1867–70), the journal Pravda, Zoria (Lviv), the monthly S'vit, Zapysky Naukovoho tovarystva im. Shevchenka, and Literaturno-naukovyi vistnyk. He also translated Russian works by and about Shevchenko into Ukrainian. His collected belletristic works were published as Opovidannia (Stories, 4 vols, 1899–1903), Opovidannia ta virshi (Stories and Poems, 4 vols, 1918–19), and Vybrani tvory (Selected Works, 2 vols, 1927). In Soviet scholarship Konysky was denigrated as a 'nationalist,' and apart from a few small excerpts, his works were not published from the late 1920s until 1986, when an edition of his selected works appeared in Kyiv. Vasyl Domanytsky's bibliography of his writings appeared in Kievskaia starina, 1901, no. 1.
BIBLIOGRAPHY
Franko, Ivan. Pro zhytie i diial'nist' Oleksandra Konys'koho (Lviv 1901)
Hrushevs'kyi, Mykhailo. 'Pamiaty Oleksandra Konys'koho,' ZNTSh, 39 (1901)
Iefremov, Serhii. Introduction to O. Konys'kyi, Vybrani tvory, 1 (Kyiv 1927)
Ivan Koshelivets
[This article originally appeared in the Encyclopedia of Ukraine, vol. 2 (1988).]