Lavrov, Fedir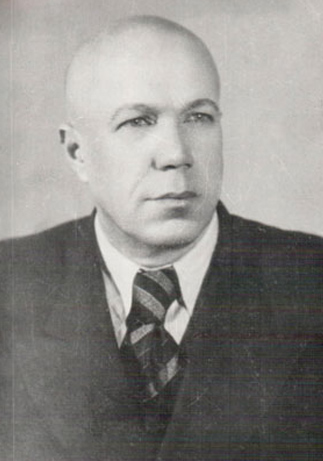 Lavrov, Fedir [Лавров, Федір], b 24 February 1903 in Veremiivka, Zolotonosha county, Poltava gubernia, d 9 December 1980 in Kyiv. Folklorist. He served as director of the Mystetstvo publishers (1937) and the Kyiv Institute of Foreign Languages. Then he chaired the ethnography (1951–2) and folk oral literature (1952–62) departments at the Institute of Fine Arts, Folklore, and Ethnography of the Academy of Sciences of the Ukrainian SSR. In 1939 he helped organize the ill-fated First Ukrainian Republican Congress of Kobzars and Lirnyks in Ukraine. His chief works consist of a handbook on folklore (1940), a guide to collecting folklore (1949, 1951), a guide to recording folk poetry (1957), biographies of the kobzars F. Kushneryk (1940), Ostap Veresai (1955), and Yehor Movchan (1958), Ukraïns'ka narodna antyrelihiina satyra (Ukrainian Antireligious Folk Satire, 1965), and Kobzari (Kobzars, 1980).
[This article originally appeared in the Encyclopedia of Ukraine, vol. 3 (1993).]
This subject is not referenced in any other entries in the Internet Encyclopedia of Ukraine.