Lifar, Serge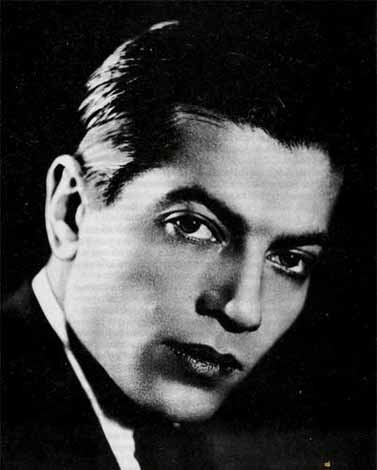 Lifar, Serge or Lyfar, Serhii [Лифар, Сергій], b 15 April 1905 in Pyrohovo (now part of Kyiv), d 15 December 1986 in Lausanne, Switzerland. Ballet dancer, choreographer, pedagogue, and dance theorist; one of the most prominent male ballet dancers of the 20th century. Born into a Ukrainian noble family descended from Cossack starshyna, Lifar grew up in Kyiv where he studied (violin and piano) at Kyiv Conservatory and sang at the choir of the Saint Sophia Cathedral. In 1920 he joined Bronislava Nijinska's ballet school in Kyiv and in 1923, on Nijinska's invitation, he moved to Paris to join Serge Diaghilev's Ballets Russes. In Paris Lifar studied briefly with the eminent teacher Enrico Cecchetti, and in 1925 he became premier dancer of Diaghilev's company. Some of his famous early title roles were in the ballets of George Balanchine, such as The Prodigal Son (1929). The first ballet that Lifar choreographed was The Fox (1929) to the music of Igor Stravinsky. After Diaghilev's death in 1929, Lifar joined Paris Opera Ballet as premier dancer, ballet master, and choreographer. In 1932 he was awarded the title of professeur de danse and began reforms of the Opera's school, introducing, among others, classes in dancing modern ballets, particularly his own. His first lyrical ballet staged with Paris Opera Ballet was On the Dnipro River to the music of Sergei Prokofiev. One of Lifar's most experimental stagings at that time was Icarus (1935), in which he performed the title role. This ballet was performed solely to an accompaniment of percussion music, the score of which was composed already after the choreography itself had been completed.
After the Second World War, Lifar briefly left Paris for Monaco where he organized the Monte Carlo New Ballet company (1944–7). He returned to Paris in 1947 and headed an institute of choreography at the Grand Opera. From 1955 he taught dance theory and the history of dance at Sorbonne and was appointed professor at the Ecole Normale de Musique. In 1955 he was awarded the Chausson d'or (Golden Slipper) for his 25 years at the Paris Opera. He retired as a dancer in 1956 and that year received the Gold Medal of the City of Paris. After 1958 Lifar choreographed or staged ballets for various European companies. In 1960 he appeared in Jean Cocteau's film The Testament of Orpheus. In 1981 he moved to Lausanne in Switzerland. Lifar wrote several books on the theory and history of dance, including Le manifesto du chorégraphe (A Choreographer's Manifesto, 1935).
Lifar was able to visit Kyiv, the city of his birth in 1961. In the summer of 1994 the Serge Lifar International Ballet Competition was established in Ukraine in his honor and the first competition took place at the National Opera of Ukraine in Kyiv.
Marko Robert Stech
[This article was written in 2021.]