Luhansk Art Museum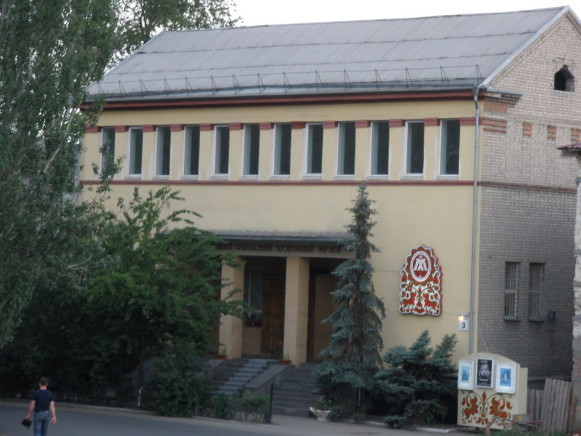 Luhansk Art Museum [Луганський обласний художній музей; Luhanskyi oblasnyi khudozhnii muzei]. A collection of paintings, sculptures, graphic art, and decorative art, established in Luhansk in 1945 based on the art collection of the Voroshylovhrad Regional Studies Museum. It was opened to the public in 1963. It is divided into departments of Ukrainian and Russian prerevolutionary art, Soviet art, Ukrainian decorative folk art, local artists of the Luhansk region, and Western European art. The museum contains over 9,000 works, including over 2,000 works by local artists. Approximately 1,000 of them are exhibited in its 13 exhibition halls. They include works by Vasilii Tropinin, Ivan Aivazovsky, Rufin Sudkovsky, Arkhyp Kuindzhi, Mykola Pymonenko, Petro Levchenko, Oleksander Murashko, Yevhen Bukovetsky, Pavel Volokidin, Serhii Svitoslavsky, Volodymyr Orlovsky, Semen Prokhorov, Yevhen Volobuiev, Oleksii Shovkunenko, Tetiana Yablonska, Vilen Chekaniuk, Serhii Hryhoriev, Yosyp Bokshai, and Heorhii Yakutovych.
[This article was updated in 2014.]
This subject is not referenced in any other entries in the Internet Encyclopedia of Ukraine.