Vynohradsky, Serhii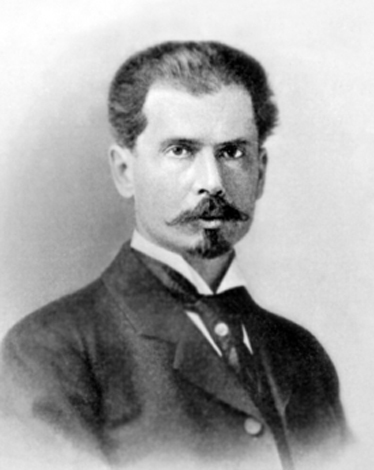 Vynohradsky, Serhii [Виноградський, Сергій; Vynohrads'kyj, Serhij; Vinogradsky, Sergei; Winogradsky, Serge], b 13 September 1856 in Kyiv, d 24 February 1953 in Brie-Comte-Robert near Paris, France. Renowned microbiologist; corresponding member of the Russian Academy of Sciences from 1894; honorary member of the USSR Academy of Sciences from 1923 and the International Society of Soil Science from 1924; and member of the French Academy of Sciences (Institut de France), the Royal Society of London, and other scientific societies in France, Russia, Germany, Sweden, Italy, Czechoslovakia, Holland, India, and the United States. Vynohradsky came from a family of Ukrainian notables: his father, Mykola, was a lawyer, banker, and landowner with Cossack roots; his mother, Nataliia, was born into the Skoropadsky family; and his brother Oleksander was a music conductor.
Vynohradsky attended a gymnasium in Kyiv and then studied law at Kyiv University and music at the Saint Petersburg Conservatory before focusing on the natural sciences. He graduated from Saint Petersburg University in this field (1881, DSc 1884) and published his first significant work on the influence of an open environment and 'controlled atmosphere' on the yeast Mycoderma vini.
He continued his research at Strasbourg University (1885–8), where he demonstrated the monomorphic qualities of higher forms of bacteria and made a ground-breaking discovery (1887) about autotrophic bacteria; and at Zürich University (1888–91), where he studied sulphuric, iron, and nitric bacteria and isolated two new genera (Nitrosomonas and Nitrosococcus or Nitrobacter), which he revealed to be the agents responsible for nitrification.
In 1891 Vynohradsky returned to Saint Petersburg to head the microbiology division at the Imperial Institute of Experimental Medicine; he served as director of that institute from 1902 to 1905. There he discovered that certain anaerobic organisms can use atmospheric nitrogen in metabolic processes and, together with his co-workers and fellow Ukrainians V. Omeliansky and Dmytro Zabolotny, analyzed the hydrolysis of cellulose. For his contributions he was awarded an honorary doctorate from Kharkiv University in 1902.
Vynohradsky also served as the first president of the Russian Microbiological Society (1903–05). From 1905 to 1917 lived in semiretirement on his estate near Horodok in Podilia [now Horodok (Khmelnytskyi oblast)] and devoted himself to farming and music. The war that ensued in Ukraine after the Revolution of 1917 forced Vynohradsky to flee abroad. He taught briefly at Belgrade University (1920–22) before becoming director (1922–40) of the agricultural microbiology laboratory of the Pasteur Institute in Brie-Comte-Robert. After his death, Vynohradsky's laboratory and research materials, notes, and library were handed over to the Soviet Union without his family's consent.
Vynohradsky's research into fundamental bioprocesses and the physiology of microorganisms became the foundation for the study of soil microbiology and ecology and helped to establish bacteriology as a major field within biological science. S. Waksman's Sergei N. Winogradsky: His Life and Work appeared in 1953.
Yevhen Roslytsky
[This article originally appeared in the Encyclopedia of Ukraine, vol. 5 (1993).]
This subject is not referenced in any other entries in the Internet Encyclopedia of Ukraine.