Karpenko-Kary, Ivan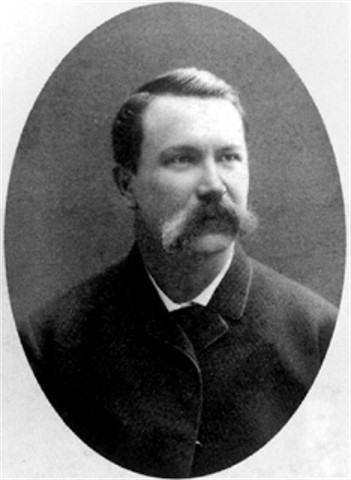 Karpenko-Kary, Ivan [Karpenko-Karyj] (pen name of Ivan Tobilevych), b 29 September 1845 in Arsenivka, Bobrynets county, Kherson gubernia, d 15 September 1907 in Berlin. Famous Ukrainian actor and playwright; the brother of the theater figures Panas Saksahansky, Mykola Sadovsky, and Mariia Sadovska-Barilotti. From the age of 14 he worked as a clerk (from 1869 as a police secretary in Yelysavethrad). In 1863 he met Marko Kropyvnytsky and with him became involved in producing amateur theater in Yelysavethrad. In 1883 he lost his job for his involvement with Ukrainian revolutionaries and for procuring passports for them and joined Mykhailo Starytsky's troupe. In 1884 he was exiled to Novocherkassk; returning to Ukraine in 1886, he lived under police surveillance until 1889. From 1887 until his illness in 1904 he lived on his farmstead, wrote, and worked as a stage actor and director, mostly in the traveling troupe of his brother P. Saksahansky. He was acclaimed for his principal dramatic and comic roles in many Ukrainian plays, some of them his own. He was buried on his farmstead near Yelysavethrad (now Kropyvnytskyi); the literary memorial museum-preserve Khutir Nadiia was opened there in 1956.
Karpenko-Kary was renowned as a playwright. He began writing quite late in life: his first story, Novobranets (The New Conscript), and first play appeared in 1883. Altogether he wrote 18 frequently produced plays: the satiric comedies Rozumnyi i duren' (The Wise Man and the Fool, 1885), Martyn Borulia (1886), Chumaky (Chumaks, 1897), Sto tysiach (One Hundred Thousand, 1889), Khaziaïn (The Master, 1900), Suieta (Vanity, 1902), and Zhyteiske more (The Sea of Life, 1904); the dramas Burlaka (The Vagabond, 1883), Pidpanky (The Status Seekers, 1883), Naimychka (The Servant Girl, 1885), Beztalanna (The Fortuneless Maiden, 1886), Bat'kova kazka (The Father's Tale, 1892), and Ponad Dniprom (Along the Dnieper, 1897); and the historical ethnographic plays Bondarivna (The Cooper's Daughter, 1884), Palyvoda XVIII st. (A Madcap of the 18th Century, 1893), Lykha iskra pole spalyt' i sama shchezne (The Evil Spark Will Burn the Field and Itself Disappear, 1896), Sava Chalyi (1899), and Handzia (1902).
While realistically and perceptively portraying life and social relations in the village, Karpenko-Kary also reflected in his plays the impact of colonialism in Russian-ruled Ukraine: land poverty and rural overpopulation, and the ignorance and evil deeds of the peasant in a position of authority (in Burlaka), the rich peasant (Kalytka in Sto tysiach), and the large landowner (Terentii Puzyr in Khaziaïn).
Some of Karpenko-Kary's plays were an important step forward in Ukrainian theater. In them he abandoned the sentimental populist-ethnographic approach and melodramatic, operatic forms; instead he highlighted social relations and conflicts and concentrated on psychological portrayal and character development, thereby creating the finest examples of turn-of-the-century Ukrainian didactic plays about peasant life and laying the foundations of modern Ukrainian theater. His plays are still often produced in Ukraine. His works have been republished many times; the most complete editions are Tvory (Works, 6 vols, 1929–31), P'iesy (Plays, 1949), and Tvory (Works, 3 vols, 1960–1).
BIBLIOGRAPHY
Iefremov, S. Karpenko-Karyi (Kyiv 1924)
Tobilevych, S. Zhyttia I. Tobilevycha (Kyiv 1948)
Stetsenko, L. I. Karpenko-Karyi (I.K. Tobilevych): Zhyttia i tvorcha diial'nist' (Kyiv 1957)
Kravchenko, Zh. Karpenko-Karyi: Anotovanyi bibliohrafichnyi pokazhchyk (Odesa 1958)
Skrypnyk I. Ivan Karpenko-Karyi: Literaturnyi portret (Kyiv1960)
Tsyban'ova, O. Litopys zhyttia i tvorchosti I. Karpenka-Karoho (I.K. Tobilevycha) (Kyiv 1967)
Ivan Koshelivets
[This article originally appeared in the Encyclopedia of Ukraine, vol. 2 (1989).]