Abazyn, Andrii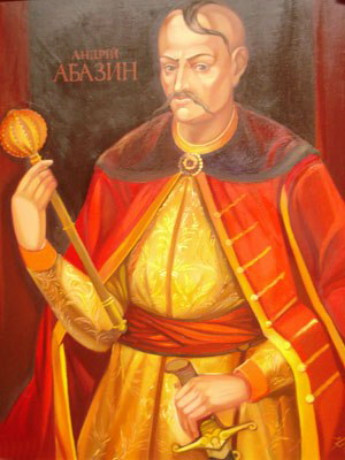 Abazyn, Andrii, ?–1703. A colonel in the Bratslav regiment and leader of the restored Cossack formations in Right-Bank Ukraine. In 1684 he settled in Bratslav and began to colonize the region. From 1691 to 1696 he participated in the military campaigns of the Right-Bank Cossacks against the Turks and the Tatars. During Semen Palii's anti-Polish rebellion (1702–4) Abazyn took the city of Nemyriv, then barricaded himself in Ladyzhyn and courageously defended it with his 2,000 Cossacks. Overpowered by the army of the Polish hetman Adam Sieniawski on 20 February 1703, Abazyn was taken prisoner and executed.
[This article originally appeared in the Encyclopedia of Ukraine, vol. 1 (1984).]
---
List of related links from Encyclopedia of Ukraine pointing to Abazyn, Andrii entry:
A referral to this page is found in 2 entries.