Berlo, Arsenii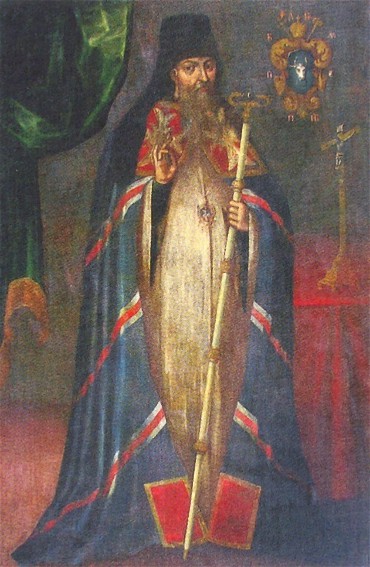 Berlo, Arsenii [Берло, Арсеній] (secular name, Andrii), b ?, d 7 June 1744 in Pereiaslav. Orthodox churchman descended from a line of Cossack starshyna. Berlo studied in Kyiv and Lviv and then became a professor at the Kyivan Mohyla Academy, the archimandrite of the Mezhyhiria Transfiguration Monastery (1722–9), and the bishop of Mahiliou and Belarus (1729–32), although the Polish king Frederick Augustus II refused to recognize him in this position. In 1733 Berlo became the bishop of Pereiaslav (see Pereiaslav eparchy), and in 1738 he founded Pereiaslav College.
[This article originally appeared in the Encyclopedia of Ukraine, vol. 1 (1984).]
---
List of related links from Encyclopedia of Ukraine pointing to Berlo, Arsenii entry:
A referral to this page is found in 1 entry.