Zaretsky, Viktor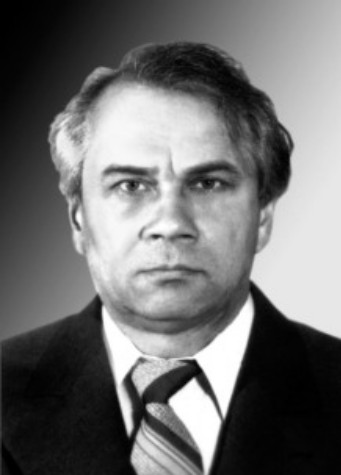 Zaretsky, Viktor [Зарецький, Віктор; Zarec'kyj], b 8 February 1925 in Bilopillia, Sumy okruha, d 23 August 1990 in Kyiv. Painter. A graduate of the Kyiv State Art Institute (1953), he taught there and worked as a graphic artist. He painted realistic genre canvases (see Genre painting) in the Donbas and in Chornobyl raion, such as Flax Gathering (1960) and Girls (1962). He collaborated with his late wife, Alla Horska, and other artists in creating large mosaics and mixed-media murals, such as Prometheus, Earth, and Fire, in Secondary School No. 47 in Donetsk, The Tree of Life and Dream-Bird, in the Ukraina restaurant in Mariupol, and The Flag of Victory, in the Young Guard Museum in Krasnodon. For signing a public letter protesting against the political trials of Ukrainian artists and intellectuals in 1965–6 he was reprimanded by the Communist Party and ostracized by the Union of Artists of Ukraine. In the 1970s he abandoned socialist realism in favor of an art nouveau style. His favorite themes became women and nature. The threat of ecological disaster is expressed sharply in his paintings Beauty Abandons the Earth, Sign of Calamity, Ozone Hole, and Atomic Winter. His late works include Klimtesque paintings, such as Angels (1988) and Portrait of Liudmyla Kozachenko (1987). A catalog of his works was published in 1991.
[This article originally appeared in the Encyclopedia of Ukraine, vol. 5 (1993).]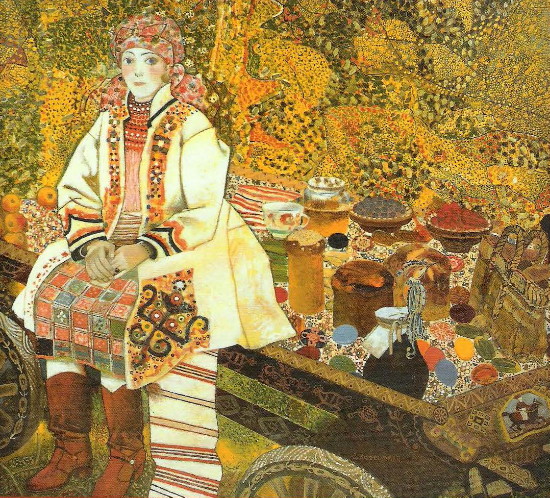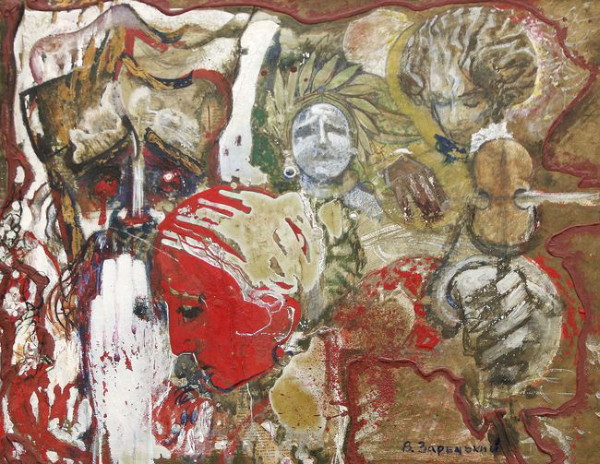 ---
List of related links from Encyclopedia of Ukraine pointing to Zaretsky, Viktor entry:
A referral to this page is found in 3 entries.