Glass, art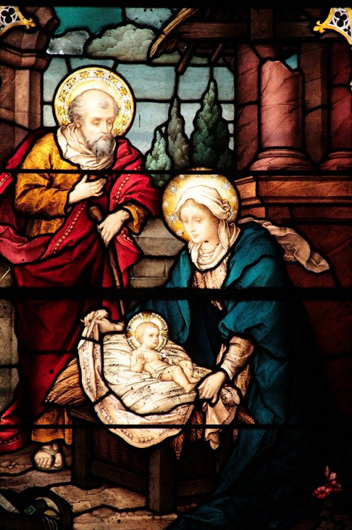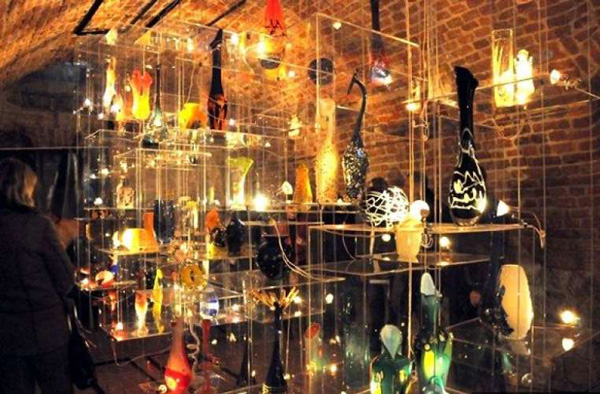 Glass, art. Branch of decorative applied art and of the glass industry, producing glassware, sculptures, stained glass, small mosaics, architectural details, and bijouterie and jewelry. In the 10th–13th centuries polychrome and gilt smalts, decorated religious objects, chimes, glass ornaments, colored windowpanes, and figural drinking vessels were produced in Ukraine at such localities as Kyiv and Kolodiazhyn, Volhynia. The earliest techniques of shaping glass were drawing and casting. At the turn of the 10th century glassblowing was mastered. Later, refining by double melting was used to produce clear, transparent glass. Surviving glassware from the 10th–13th centuries shows that there were two types of products: cheap glassware made of ordinary green glass or Waldglas, and expensive glassware made of valuable white or crystal glass. The glassware was decorated with monochrome or polychrome glass thread or ribbon which was applied to form spirals, wavy lines, or geometric designs. In later centuries this remained the basic ornament of Ukrainian glass products. In the 16th–19th centuries the main glassmaking areas were the Lviv region (Belz, Liubachiv) and the Chernihiv region.
The manufacture of artistic glass reached its highest state of development in the 18th and beginning of the 19th century. New, well-equipped glassworks were built. The cylindrical technique of making plate glass was mastered, and new methods of working and decorating glass, such as enameling, cutting, engraving, and gilding, were adopted. A Ukrainian style, consisting essentially of a close link between the form of the object and its decoration, evolved. Figural products were a unique feature of Ukrainian art glass: bottles and cylindrical containers were shaped as animals or birds, or as grotesque figures from folktales and proverbs. Bowl-baskets made of thin applied glass and candelabra with filigree ornamentation were a specialty of Volhynia. The Lviv region (Zhovkva) specialized in glass chandeliers. Many kinds of decoration were used in the 18th–19th centuries: molded applied ornaments (geometric designs, small figures), enamel painting on thin-walled products (mostly floral motifs and sometimes thematic representations), oil painting, which was related to folk wall painting (mostly floral motifs), incision of floral patterns (sunflowers, daisies) by means of round or oval notches, engraving (portraits, coats of arms), and gilding.
In the second half of the 19th century the manufacture of art glass began to decline because of competition from factory-made goods. It was only in the 1930s that glassworks in Soviet Ukraine began to produce art glass such as the ruby Kremlin Stars (1937) and the crystal fountain for the Soviet pavilion at the New York World's Fair (1939), which were made at the Kostiantynivka Avtosklo Plant. Art glass was increasingly used in architecture and in decorative applied art. The art of stained glass was revived. Most stained-glass windows were assembled at glassworks factories in Kyiv and Kostiantynivka. The best-known works of the period were The Council of Pereiaslav, a window designed by H. Bonia, V. Davidov, and Stepan Kyrychenko for Ukraine's pavilion at the USSR Exhibition of the Achievements of the National Economy, and Friendship of Peoples, designed by Oleksandr Myzin and others. Since the 1950s, the manufacture of unique articles used in exhibits, prizes, and souvenirs has been emphasized. Cutting and deep-etching of layered-glass products (the so-called Gallé technique) are commonly used. Today most art glass and cut glass is manufactured at the Kyiv Art Glass Plant and the Raiduha Production Association in Lviv, which since 1962 includes the Lviv No. 1 Glass Factory, the Stryi Glass Factory, and five smaller enterprises. Some specialized factories in Mariupol, Dnipro, Romaniv, and Shchyrets also produce glass products. The glass shop of the Lviv Ceramics and Sculpture Factory has been producing free-blown glass since the 1950s. Most of the glass artists at these plants are graduates of Lviv Institute of Applied and Decorative Art (now Lviv National Academy of Arts). The more prominent ones are I. Apollonov, A. Balabin, A. Bokotei, O. Bohuslavsky, S. Holembovska, Ivan Zarytsky, O. Lasovsky, Z. Masliak, Ye. Meri, L. Mytiaieva, H. Palamar, and M. Tarnavsky. Among folk craftsmen who work in glass are B. Valko, P. Dumych, R. Zhuk, Ya. Matsiievsky, M. Pavlovsky, V. Pohrebny, and I. Chaban. Adapting traditional glassware designs, these artists create household and decorative glassware, mostly for mass production, as well as small glass sculptures.
The Kyiv Museum of Ukrainian Decorative Folk Art, the Museum of Ethnography and Crafts in Lviv, the Sumy Art Museum, the National Museum of the History of Ukraine, the Lviv Historical Museum, the Chernihiv Historical Museum, and the regional studies museums of Lutsk (see Volhynian Regional Studies Museum) (collection of 15th–17th century art glass) and Kremianets, the Russian Museum of Ethnography in Saint Petersburg, and the Moscow Historical Museum all maintain collections of Ukrainian art glass.
BIBLIOGRAPHY
Rozhankivs'kyi, V. Ukraïns'ke khudozhnie sklo (Kyiv 1959)
Suchasne ukraïns'ke khudozhnie sklo. Fotoal'bom (Kyiv 1980)
[This article originally appeared in the Encyclopedia of Ukraine, vol. 2 (1988).]