Kharkiv, Oleksander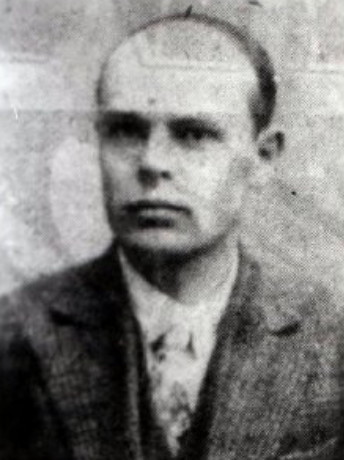 Kharkiv, Oleksander [Харків, Олександер; Xarkiv], b 1 March 1897 in Kremenchuk, Poltava gubernia, d 14 September 1939 in Stryi, Galicia. Monumentalist painter and graphic artist. After serving in the Army of the Ukrainian National Republic during the Ukrainian struggle for independence (1917–20), he settled in Western Ukraine. Upon graduating from the Cracow Academy of Arts in 1925, Kharkiv did restoration work on the polychrome murals of Wawel Castle and the frescoes of the Jagiełło Library in Cracow. He taught art at secondary schools in Yavoriv, where he helped found the Yavorivshchyna Museum. From 1934 he taught art in Stryi and collaborated with the Stryi Regional Studies Museum Verkhovyna. As an artist he painted churches and iconstases in the Byzantine style, landscapes, and portraits (Countess Dębicka, Ukrainian hetmans), and designed bookplates. Some of his work was exhibited at the World's Fair in Chicago in 1933. Kharkiv was shot by the Polish underground.
[This article originally appeared in the Encyclopedia of Ukraine, vol. 2 (1988).]
This subject is not referenced in any other entries in the Internet Encyclopedia of Ukraine.