Markevych, Mykola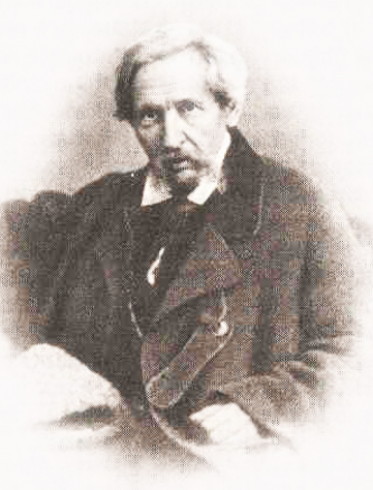 Markevych, Mykola [Маркевич, Микола; Markevyč] (Маркевич, Николай; Markevich, Nikolai), b 7 February 1804 in Dunaiets, Hlukhiv county, Chernihiv gubernia, d 21 June 1860 in Turivka, Pryluky county, Poltava gubernia. Historian, ethnographer, poet, musician, and composer. He studied in Saint Petersburg at the boarding school of the Pedagogical Institute (1817–20), where he befriended Mikhail Glinka. He served as an officer in the Russian army (1820–4) and later studied piano and composition under John Field in Moscow. Markevych was close to the literary circles of the Decembrist movement (eg, Aleksandr Pushkin, Kondratii Ryleev). In 1829 his collections Elegii i evreiskiia melodii (Elegies and Jewish Melodies) and Stikhotvoreniia eroticheskiia i Parizina (Erotic Poems and [a translation of Byron's poem] Parisina) were published in Moscow, and in 1831 his collection of Romantic ballads about Ukraine's heroic past, Ukrainskiia melodii (Ukrainian Melodies), was published there. From 1830 Markevych lived on his estate in Turivka and collected materials on the history of Ukraine, particularly those found in archives in Chernihiv gubernia and Poltava gubernia, and Ukrainian folklore and folk songs. In 1836 he published the first volume of a historical, mythological, and statistical dictionary of the Russian Empire.
The then unpublished Istoriia Rusov had a significant impact on Markevych's major work, the five-volume Istoriia Malorossii (History of Little Russia), published in Moscow in 1842–3. Vols 3–5 contain valuable documentary addenda, notes, source descriptions, lists of regiments, the General Officer Staff, and colonels in the Hetman state, of companies at the Zaporozhian Sich, and of the Ukrainian higher clergy, and chronological tables. In his monograph Markevych approached the history of Ukraine as an independent, uninterrupted process from earliest times to the late 18th century. Markevych's history greatly influenced 19th-century Ukrainian historiography and his Romantic contemporaries, particularly his friend Taras Shevchenko. Among Markevych's other historical writings the most noteworthy are on Hetman Ivan Mazepa (Maiak (Saint Petersburg), 1841), the hetmancy of D. Barabash (Russkii vestnik, 1841, no. 2), the first Little Russian hetmans and official documents explaining the history of Little Russia (Chteniia v Moskovskom obshchestve istorii i drevnostei rossiiskikh, 1848, no. 8), and the Cossacks (ibid, 1858, no. 4).
Among Markevych's ethnographic writings are a larger work on Little Russian folk customs, folk beliefs, and traditional foods and beverages (1860) and compilations of Little Russian folk songs (1840) and 'South Russian' (ie, Ukrainian) songs (1857). Many of Markevych's works have not been published. His personal archive (including his diary) is preserved at the Institute of Russian Literature in Saint Petersburg. His valuable annotated collection of 6,550 documents from the 16th to 18th centuries is in the State Library in Moscow. Ya. Shchapov and I. Kudriavtseva's annotated bibliography of Markevych's and I. Lukashevych's collections of manuscript books in that library was published in Moscow in 1959. A biography of Markevych by E. Kosachevskaia was published in Leningrad in 1987.
Oleksander Ohloblyn
[This article originally appeared in the Encyclopedia of Ukraine, vol. 3 (1993).]