Orlenko, Roman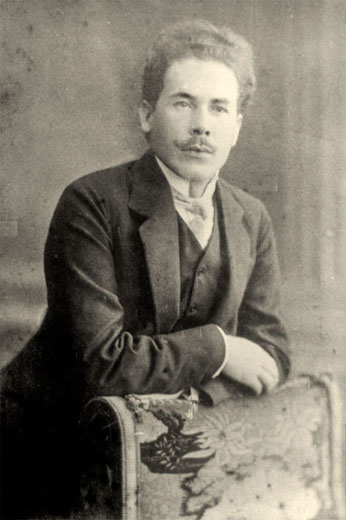 Orlenko, Roman [Орленко, Роман; né Прокопович; Prokopovych], b 11 October 1883 in Chyzhykiv, Lviv county, Galicia, d 24 July 1962 in Lviv. Opera singer (bass-baritone) and educator. After graduating from Vienna University in 1907, he sang as soloist with the Vienna Opera 1907–15), the Ostrava Opera in Bohemia (1915–16), and the Ukrainska Besida Theater in Lviv (1918–20). After the First World War he taught at the Lysenko Higher Institute of Music (1920–5), gymnasiums in Lviv (1925–38), and the Lviv Conservatory (1939–48). His main roles included the Sultan in Semen Hulak-Artemovsky's Zaporozhian Cossack beyond the Danube, Taras in Mykola Lysenko's Taras Bulba, the Demon in Anton Rubinstein's Demon, and Wotan in Richard Wagner's Rhinegold and Valkyrie.
[This article originally appeared in the Encyclopedia of Ukraine, vol. 3 (1993).]
This subject is not referenced in any other entries in the Internet Encyclopedia of Ukraine.