Storozhenko, Mykola V.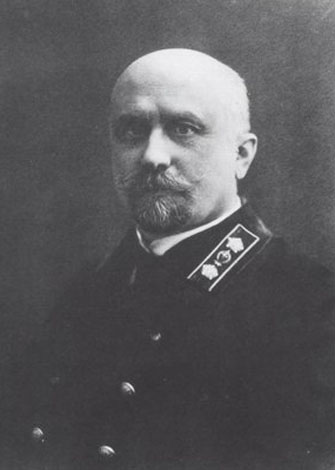 Storozhenko, Mykola V. [Стороженко, Микола; Storoženko; pseud: M. Tsarinny], b 29 May 1862 in Velyka Krucha, Pyriatyn county, Poltava gubernia, d 1942. Historian and pedagogue. He studied under Volodymyr Antonovych at Kyiv University. He was a member of the Kyiv Archeographic Commission and the Historical Society of Nestor the Chronicler and an associate of the journals Kievskaia starina, Istoricheskii vestnik, Russkaia mysl', and others. He worked as a public school inspector in Chernihiv gubernia and Kyiv gubernia (from 1889), as principal of Kyiv gymnasiums No. 4 (from 1895) and No. 1, and as a zemstvo official in Pyriatyn county. Storozhenko wrote many works on the history of Ukraine in the 17th and 18th centuries, which were published in Arkhiv Iugo-Zapadnoi Rossii, Kievskie universitetskie izvestia, and, especially, Kievskaia starina. He also contributed historical, political, and pedagogical essays to Istoricheskii vestnik, Russkaia mysl', and Tserkov' i narod and published the monograph Zapadno-russkie provintsial'nye seimiki (Western Russian Provincial Dietines, 1888). With his brother, Andrii V. Storozhenko (1857–?), he edited and published the Storozhenko family archives (8 vols, 1902–10). He was a member of the Hromada of Kyiv, a friend of Panteleimon Kulish, Vasyl Horlenko, Panas Myrny, Ivan Rudchenko, and Orest Levytsky, and the pseudonymous author of the Ukrainian poetry collection Litni krasy (Summer Beauties, 1884).
After the Revolution of 1917 Storozhenko championed the Ukrainian cause and published works in Ukrainian in Zbirnyk Istorychno-filolohichnoho viddilu VUAN. He edited Stoletie Kievskoi i gimnazii (Centenary of Kyiv Gymnasium No. 1, 3 vols, 1911) and published Malorossiiskii rodoslovnik (Little Russian Genealogical Register, 4 vols, 1902–14). While living as an émigré in Yugoslavia he wrote his memoirs (unpublished), which remain a valuable source for the history of Ukrainian culture and of the Ukrainian movement in the later 19th century. The manuscript was housed in the Museum of Ukraine's Struggle for Independence in Prague.
Arkadii Zhukovsky
[This article originally appeared in the Encyclopedia of Ukraine, vol. 5 (1993).]