Theater studies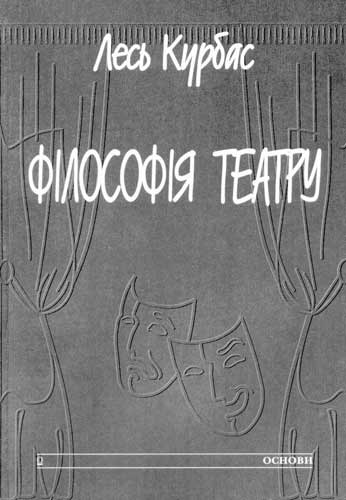 Theater studies. A field of study established in Ukraine in the 20th century. From the 1860s, individual articles on Ukrainian theater appeared in Ukrainian, Russian, and Polish periodicals. In his historical survey Rus'ko-ukraïns'kyi teatr (Ruthenian-Ukrainian Theater, 1894) Ivan Franko was the first to separate theater studies from literature studies. A substantial review of the previous 25 years of Ukrainian theater was made by Liudmyla Starytska-Cherniakhivska in Ukraïna (1907) (nos. 10–12), and Mykola Vorony published Teatr i drama (Theater and Drama, 1913). From 1917 research on Ukrainian theater was concentrated in Kyiv, at the Lysenko Music and Drama Institute, the theater history department of the All-Ukrainian Academy of Sciences, and the Theater Museum (now Museum of Theater, Music, and Cinema Arts of Ukraine). With the crackdown on Ukrainian culture during the 1930s, this research was drastically reduced. Important histories were published, however, including those by Oleksander Biletsky (1923), Oleksander Kysil (1918, 1920, 1925; and 1928 on Karpo Solenyk), Petro Rulin (1927, 1929), Yevhen Markovsky (1929), Dmytro Antonovych (1925), Hnat Khotkevych (1924), Stepan Charnetsky (1934), and Biletsky and Yakiv Mamontov (1941); Mykola Sadovsky's (1933, 1956) and Panas Saksahansky's (1935) memoirs; and A. Borshchahivsky and M. Yosypenko's Shevchenko i teatr (Shevchenko and Theater, 1941). Among theatrical critics of that period were Hryhorii Aleksandrovsky, Kost Burevii, Vsevolod Chahovets, Dmytro Hrudyna, Yurii Mezhenko, Yakiv Savchenko, Vasyl Khmury, Yurii Smolych, Yona Shevchenko, and, in Western Ukraine, Vasyl Levytsky-Sofroniv, Hryhorii Luzhnytsky, Ivan Nimchuk, Mykhailo Rudnytsky, and Ostap Tarnavsky.
After the Second World War the center of theatrical studies in Soviet Ukrane became the Department of Theater (until 1963 the Department of Music and Theater) at the Institute of Fine Arts, Folklore, and Ethnography of the Academy of Sciences of the Ukrainian SSR and the Kyiv Institute of Theater Arts, but little was published until the 1950s. The first important postwar history was Ivan Marianenko's Mynule ukraïns'koho teatru (The Past of Ukrainian Theater, 1953). Tendentious descriptions of the activities of the Berezil theater, the Zahrava Theater, and other experimental theaters were given in I. Piskun's Ukraïns'kyi radians'kyi teatr (Ukrainian Soviet Theater, 1957) and Ukraïns'kyi dramatychnyi teatr (Ukrainian Drama Theater, vol 2, 1959). Biographies and memoirs written by or about Mariia Zankovetska (1955), Sofiia Tobilevych (1957), Vsevolod Chahovets (1956), Liubov Linytska (1957), Panas Saksahansky (1958), Fedir Levytsky (1958), Prokhor Kovalenko (1962), L. Bilotserkivsky (1962), Mykhailo Rudnytsky (1963), Hnat Yura (1965), Hanna Zatyrkevych-Karpynska (1966), Marianenko (1968), and Oleksander Zaharov (1969) were published, as were monographs about theaters—Sadovsky's Theater (1962), the Ruthenian People's Theater (1960), and the Kharkiv Ukrainian Drama Theater (1979). Works were published also on ballet, on opera, on the stage directorship of Marian Krushelnytsky (1969), Vasyl Vasylko (1980), and Les Kurbas (1987, 1988, 1989), and on theatrical scenery. Periodical literature includes the annual Teatral'na kul'tura and the bimonthly Ukraïns'kyi teatr.
Works on Ukrainian theater in the West have been written by Yosyp Hirniak (1954, 1982), the Ukrainian Theater Artists' Association (OMUS, 1975), and Myroslav Radysh (1966). Theatrical critics in the diaspora include Valentyn Haievsky, Ihor Kostetsky, Hryhorii Luzhnytsky, Ivan Nimchuk, Yurii Sherekh, Ostap Tarnavsky, and Larissa Onyshkevych. Romana Bahry, and Virlana Tkacz have written in English on the work of Les Kurbas.
Valeriian Revutsky
[This article originally appeared in the Encyclopedia of Ukraine, vol. 5 (1993).]