Tomashivsky, Stepan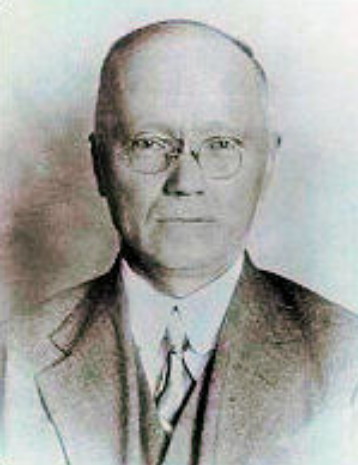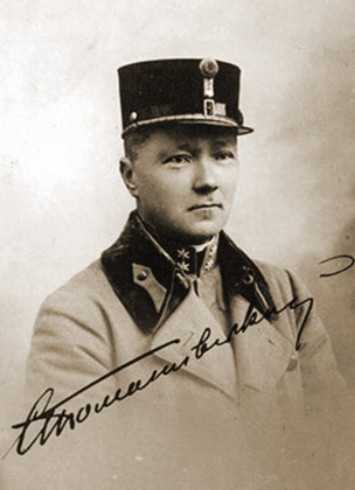 Tomashivsky, Stepan [Томашівський, Степан; Tomašivs'kyj], b 9 January 1875 in Kupnovychi, Rudky county, Galicia, d 21 December 1930 in Cracow. Historian, publicist, and politician; member of the Shevchenko Scientific Society (NTSh) from 1899 and an active member of the National Democratic party and the Prosvita society. After receiving a PH D from Lviv University he worked in 1900–10 as a gymnasium teacher in Berezhany and Lviv and in 1910–14 as a docent of Austrian history at Lviv University. A founding member of the Teachers' Hromada, he edited its journal Nasha shkola in 1913. During the First World War he was a member of the Combat Board in charge of charity work, propaganda, and publishing for the Ukrainian Sich Riflemen. In 1919 he was an adviser to the Ukrainian National Republic and Western Ukrainian National Republic (ZUNR) delegations at the Paris Peace Conference, and in 1920 he headed the ZUNR mission in London. From 1921 to 1925 he lived in Berlin and worked for the conservative Berlin papers Ukraïns'ke slovo (Berlin) and Litopys polityky, pys'menstva i mystetstva (1924). After returning to Lviv he edited Polityka (1925–6) and coedited Literaturno-naukovyi vistnyk and Nova zoria. From 1928 until his death he was a docent of Ukrainian history at Cracow University. He was a prolific conservative Catholic publicist throughout the 1920s; some of his articles and lectures were reprinted as the collections Pid kolesamy istoriï (Under the Wheels of History, 1922; 2nd edn 1962), Pro ideï, heroïv i polityku (On Ideas, Heroes, and Politics, 1929), and Desiat' lit ukraïns'koho pytannia v Pol'shchi (Ten Years of the Ukrainian Question in Poland, 1929).
Tomashivsky published most of his studies in NTSh serials; edited volumes 116–24 of its Zapysky Naukovoho tovarystva im. Shevchenka, volumes 4–6 of its Zherela do istoriï Ukraïny-Rusy (1898, 1902, 1913), and volume 4 of its Ukraïns'ko-rus'kyi arkhiv (1909); and served as its vice-president and acting president (1913–18). He published official documents about popular rebellions and the Ruthenian dietines in Galicia in 1648–51 (in vols 4–6 of Zherela); the reports of papal nuncios about Ukraine in 1648–57 (vol 16 of Zherela); and Polish and Austrian archival materials on the history of the period of Hetman Ivan Mazepa (in ZNTSh).
In his later scholarly investigations, particularly on the period of Hetman Ivan Mazepa, Tomashivsky became concerned with the problem of state-building in Ukrainian history. That concern is reflected in his articles (1906–9) and in his book on the history of the Mazepa period (1910). The influence of such ideas can also be found in his later articles (1913, 1927) on the Bohdan Khmelnytsky period. In his 1919 book (reprinted 1948) on the history of ancient and medieval Ukraine he provided a synthetic survey of Ukraine under the Rus' princes and the Lithuanian-Ruthenian state. He singled out the role of the Western Ukrainian lands and discussed the Principality of Galicia-Volhynia as the first Ukrainian nation-state. The evolution of Tomashivsky's views from populism to statism deepened the philosophical, political, and personal differences between him and Mykhailo Hrushevsky but also assured him a prominent place, alongside Viacheslav Lypynsky, in the 'statist' school of Ukrainian historiography.
Tomashivsky's research into the history of Ukrainian statehood was closely linked to his studies of the history of the Ukrainian church. He published a pamphlet on the religious aspect of the Ukrainian question (1916), various articles, and longer studies on Petro Akerovych, the metropolitan of Rus' in 1241–5 (1927), and on the history of the church in Ukraine to 1169 (1932) in Zapysky Chyna sv. Vasyliia Velykoho. Tomashivsky also made important contributions to the study of Transcarpathia. His analysis of the Hungarian census of 1900 and calculation of the number of Ukrainians in Transcarpathia, published together with a detailed ethnographic map of Transcarpathia by the Russian Academy of Sciences in 1910, was the first scholarly exposition of ethnographic relations in Transcarpathia. In 1915 the Union for the Liberation of Ukraine published his political-historical outline of Galicia (German trans: Die weltpolitische Bedeutung Galiziens). A bibliography of his works is found in Zapysky Naukovoho tovarystva im. Shevchenka (vol 151 [1931]), and a booklet about him was written by Ivan Krypiakevych (1932).
Arkadii Zhukovsky
[This article originally appeared in the Encyclopedia of Ukraine, vol. 5 (1993).]