Mazepa, Isaak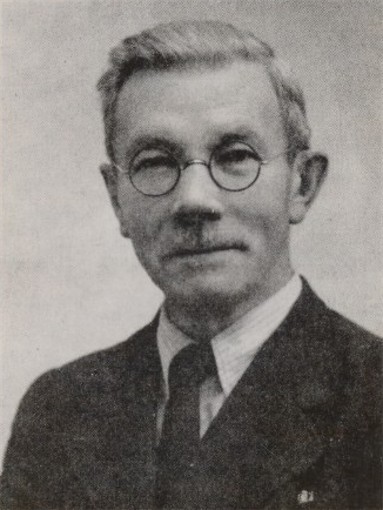 Mazepa, Isaak, b 16 August 1884 in Kostobobriv, Novhorod-Siverskyi county, Chernihiv gubernia, d 18 March 1952 in Augsburg, Germany. (Photo: Isaak Mazepa.) Political leader and statesman; husband of Nataliia Synhalevych-Mazepa and father of Halyna Mazepa. In 1905, while studying at Saint Petersburg University (1904–10), he joined the underground Ukrainian Social Democratic Workers' party (USDRP), and he soon became one of its leading members. He was also active in the Ukrainian Student Hromada in Saint Petersburg. After graduation he worked as an agronomist for the gubernial zemstvos in Nizhnii Novgorod (1911–15) and Katerynoslav (1915–18). After the February Revolution of 1917 he was a member of the Katerynoslav City Duma and the Katerynoslav Council of Workers' and Peasants' Deputies. In April 1918 he headed the Katerynoslav Gubernia Revolutionary Council. Under the Hetman government he coedited the USDRP paper Nasha sprava. In January 1919 Mazepa was a delegate at the Labor Congress in Kyiv and was elected secretary of the USDRP Central Committee. On 9 April 1919 he was appointed minister of internal affairs of the Ukrainian National Republic (UNR), and from 29 August 1919 to late May 1920 he was prime minister of the UNR and head of the Council of National Ministers of the Ukrainian National Republic. In May and June 1920 he was the last UNR minister of land affairs.
From late 1920 Mazepa lived as an émigré in Lviv, where he edited the USDRP serial Vil'na Ukraïna and the monthly paper Sotsiialistychna dumka. In 1923 he emigrated to Prague. From 1927 he was a botany docent at the Ukrainian Husbandry Academy and its successor, the Ukrainian Technical and Husbandry Institute (UTHI), in Poděbrady. Mazepa represented the Ukrainian Social Democratic Workers' party and defended Ukrainian interests at many international socialist conferences and was a member of the executive committee of the Labor and Socialist International. As a postwar refugee in Germany he was a professor at the UTHI in Munich from October 1946, cofounded the Ukrainian National Council, was the first chairman of its executive organ (July 1948 to January 1952), and was a founding member of the Ukrainian Socialist party (est 1950).
Mazepa wrote many political articles; the book Bol'shevyzm i okupatsiia Ukraïny (1922; German trans: Bolschevismus und die russische Okkupation der Ukraine, 1923); a study, concentrating on the national movement and major Ukrainian historical processes and problems, Pidstavy nashoho vidrodzhennia (Foundations of Our Rebirth, 2 vols, 1946); and memoirs of the years 1917–21, Ukraïna v ohni i buri revoliutsiï (Ukraine in the Fire and Storm of Revolution, 3 vols, 1941; 2nd edn 1950–2). His major scientific works are a book of lectures on plant morphology (1934) and a monograph on pastures in the Carpathian Mountains (1944).
BIBLIOGRAPHY
Fedenko, P. Isaak Mazepa—borets' za voliu Ukraïny (London 1954)
Isaakovi Mazepi na vichnu pam'iat', no. 3 of Nashe slovo (Munich and London 1973)
Mykhailo Kurakh, Arkadii Zhukovsky
[This article originally appeared in the Encyclopedia of Ukraine, vol. 3 (1993).]