Savytska, Stefaniia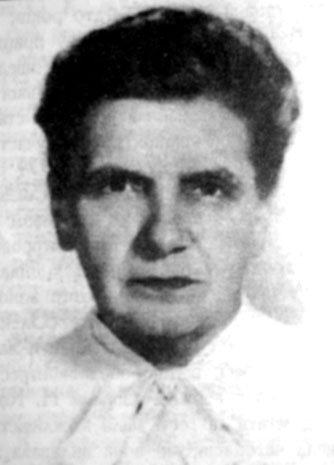 Savytska, Stefaniia [Савицька, Стефанія; Savyc'ka, Stefanija], b 15 July 1891 in Peremyshl, Galicia, d 15 July 1977 in Toronto, Ontario, Canada. Civic activist; wife of Mykhailo Matchak. She was a founding member of the Union of Ukrainian Women in Lviv (1917) and the Ukrainian Women's Union in Vienna (1920). After returning from Vienna to Lviv in 1921, she worked as a bookkeeper and served on the audit committee of the Trud co-operative. She helped set up the Ukrainske Narodnie Mystetstvo co-operative and then its magazine Nova khata (1925). After the Second World War she settled in Philadelphia, where she served as business manager of the women's journal Nashe zhyttia/Our Life.
[This article originally appeared in the Encyclopedia of Ukraine, vol. 4 (1993).]
---
List of related links from Encyclopedia of Ukraine pointing to Savytska, Stefaniia entry:
A referral to this page is found in 1 entry.