Marynovych, Myroslav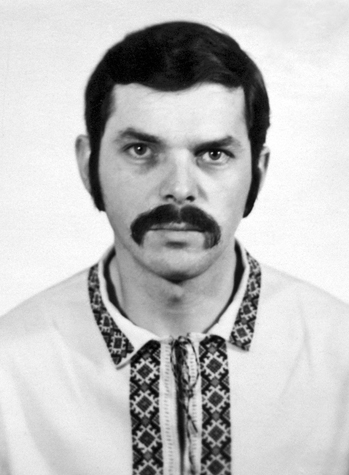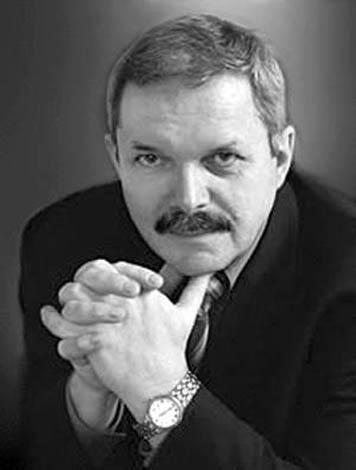 Marynovych, Myroslav [Маринович, Мирослав], b 4 January 1949 in Komarovychi, Staryi Sambir raion, Drohobych oblast. Engineer, journalist, political dissident, scholar of religion, and social activist. Marynovych was born into a highly religious family (his grandfather was a Ukrainian Catholic priest). After completing secondary school in Drohobych, in 1967 Marynovych enrolled in the Lviv Polytechnical Institute, and completed his studies there in 1972. During his studies Marynovych attracted the attention of the KGB as a result of his criticism of official wrongdoings. He was pressured to provide the KGB with information about the conversations and activities of his fellow students, but he refused, and as a result he was not allowed to register with the Institute's military department, which would have provided him with reserve officer status and exempted him from compulsory military service as an ordinary conscript. In 1972–3, while working at the Pozytron factory in Ivano-Frankivsk, Marynovych became acquainted with a number of political dissidents from Kyiv and Lviv, and after completing a year of military service in 1973–4 he moved to Kyiv. In Kyiv Marynovych worked for various publications as a technical editor, although he was fired, or refused employment, on several occasions as a result of the KGB's intervention. Together with his friend Mykola Matusevych, Marynovych became heavily involved in the activities of the Kyiv dissident community, and in November 1976 they both agreed to become founding members of the Ukrainian Helsinki Group (UHG) at the invitation of Oksana Meshko.
Marynovych helped to prepare and signed a number of UHG documents, and after a series of warnings from the KGB and several searches of his home, he was arrested on 23 April 1977 upon his return to Kyiv after visiting fellow UHG member Nina Strokata who lived in exile in Tarusa, RSFSR. He was charged with 'anti-Soviet agitation and propaganda' as a result of his role in the preparation and distribution of UHG documents. After a joint trial with Mykola Matusevych, on 27 March 1978 the Kyiv oblast court sentenced Marynovych, in accordance with Article 62-1 of the Criminal Code of the Ukrainian SSR, to 7 years' imprisonment in a severe-regime labor camp and 5 years' exile. Marynovych was detained in Perm Camp No. VS-389/36, where he participated in all major camp protests, including numerous hunger strikes, and he prepared a number of documents that were smuggled out of this camp. As a result he was frequently detained in punishment cells. In April 1984 Marynovych began his term of exile in the village of Saralzhyn, Aktiubinsk oblast, Kazakh SSR, where he worked as a carpenter. In February 1987 he refused to submit a petition asking for an official pardon, but in March 1987, in accordance with a decision of the Supreme Soviet of the USSR, he was pardoned and allowed to return to Drohobych, Lviv oblast.
Following his return to Ukraine, Marynovych initially worked in a local petroleum refinery, but in 1990 he became a correspondent for the local newspaper. Relatively young when he became involved in dissident activities in the 1970s, Marynovych remained very active as a journalist, public figure, and higher education administrator after Ukraine became independent. He was the founder of the first Amnesty International group in the USSR in 1991, and he also founded the Ukrainian Association of Amnesty International, serving as the chairperson of its National Committee from 1993 to 1998. In 1996–7 Marynovych studied at the Center for the Study of Human Rights, Columbia University, and he was a frequent speaker at Ukrainian and international conferences dealing with human rights and religious studies. From 1997 to 2007 he was director of the Institute of Religion and Society, Lviv Theological Academy (LTA; renamed, in 2002, the Ukrainian Catholic University [UCU]), and from 2000 onwards he held a number of senior administrative posts at the LTA/UCU. Marynovych was president of PEN Ukraine in 2010–14, and he is an active member of the Univ Group and the 'First of December' Initiative Group.
Marynovych is a prolific journalist, commentator, author, and scholar. A six-volume collection of his selected works, Vybrane (including autobiographical works, journalism, scholarly works, interviews, letters, etc.) was published by the Ukrainian Catholic University in 2010. A later collection, Iak Ukraïni vyrostyty kryla: Vystupy, statti, dopovidi, interv'iu (2018–2021 rr.) (How to Grow Wings for Ukraine: Speeches, Articles, Reports, Interviews [2018–2021]) was published in 2021. The second edition of Marynovych's detailed autobiography, Vsesvit za koliuchym drotom: Spohady i rozdumy dysydenta (The Universe behind Barbed Wire: Memoirs and Reflections of a Dissident) was published in 2016, and the English-language version of his memoirs, The Universe behind Barbed Wire: Memoirs of a Ukrainian Soviet Dissident, was published in 2021 in the United States. Marynovych was the co-author (with Semen Hluzman and Zynovii Antoniuk) of Lysty z voli (Letters from Freedom, 1999), and his scholarly works include Mytropolyt Andrei Sheptyts'kyi i pryntsyp 'pozytyvnoï syly' (Metropolitan Andrei Sheptytsky and the 'Win-Win' Principle, 2019).
Ivan Jaworsky
[This article was written in 2021.]