Shevchuk, Valerii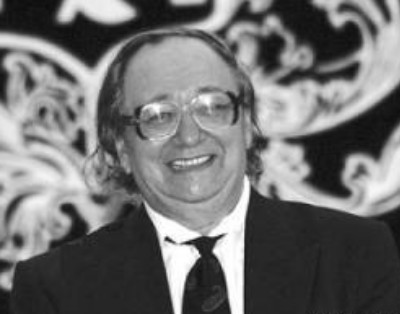 Shevchuk, Valerii [Шевчук, Валерій; Ševčuk, Valerij], b 20 August 1939 in Zhytomyr. Writer and literary scholar. One of the most important representatives of the shistdesiatnyky generation, Shevchuk published his first short story in 1961. In the same year he also made his debut as a literary critic with an article about Stepan Vasylchenko. In 1963 he graduated from the Faculty of History and Philosophy at Kyiv University and, for a short period of time, worked as a correspondent of the newspaper Moloda hvardiia. Having completed his military service near Murmansk, RSFSR, he returned to Ukraine and began to earn his living by literary work.
His first books of prose included a short story collection Sered tyzhnia (Midweek, 1967), a novel Naberezhna, 12 (12 Naberezhna Street, 1968) published together with a novella Seredokhrestia (The Intersection), and a short prose collection Vechir sviatoï oseny (An Evening of the Sacred Autumn, 1969). In these books Shevchuk emerged as a master of realist psychological prose on contemporary themes, particularly interested in descriptions of exceptional psychological states and in perceiving extraordinary aspects of seemingly ordinary human lives. Despite the fact that his writings were criticized by the official Soviet critics for their excessive 'microanalysis' of his characters' psychology, Shevchuk was nevertheless recognized as one of the most talented young Ukrainian prose writers alongside Yevhen Hutsalo, Hryhir Tiutiunnyk, Volodymyr Drozd, and Yuri Scherbak. Simultaneously, his prose won the approval of émigré Ukrainian literary scholars and his stories were included in two important anthologies published in the West.
In 1968 Shevchuk turned to historical topics and began to move away from realism toward his particular version of 'magic realism,' related to, but significantly distinctive from the tradition of the so-called Ukrainian 'whimsical prose' (khymerna proza) inspired by the early stories of Nikolai Gogol and introduced into the Soviet Ukrainian literature in 1958 by Oleksander Ilchenko's Kozats'komu rodu nema perevodu, abo zh Mamai i chuzha molodytsia (There's No End to the Cossack Clan, or Mamai and the Female Stranger). However, Shevchuk was able to publish his story 'Panna sotnykivna' (The Captain's Daughter), written in this style in 1968, only in the early 1980s as part of his novel-ballad Dim na hori (The House on the Hill, 1983). This story was also subsequently used as a basis for a short film Misiats' u povni (Full Moon, 1989) directed by A. Stepanenko.
With the beginning of the wave of repressions against dissidents in the late 1960s and, in particular, after the mass arrests of Ukrainian intellectuals in 1972, Shevchuk was denied permission to publish. In contrast to many other shistdesiatnyky writers, he chose not to accept the official Party position and adhere to the dogmas of socialist realism, but remained silent until the end of the 1970s. He was one of the very few established writers who did not sever his contacts with the imprisoned dissidents (among whom was his brother Anatolii Shevchuk, arrested in 1965), but corresponded with them and visited prisoners in the Siberian labor camps.
When the restrictions on literary publications were somewhat loosened in the late 1970s and early 1980s, Shevchuk broke his silence with the collections of short stories Kryk pivnia na svitanku (Cock's Crow at Dawn, 1979), Dolyna dzherel (The Valley of Springs, 1981), and Tepla osin' (The Warm Autumn, 1981). Most stories in these collections were written in a style similar to the realist psychological prose he had introduced in the 1960s, and often focused on sophisticated psychological descriptions of ordinary people whose actions became extraordinary by virtue of their conscious and willful attempts to adhere to an individual system of moral values. He boldly continued to refuse to accept the officially sanctioned division between 'positive' and 'negative' characters on the basis of their ideological views, but exalted human greatness as a result of the individual's readiness to follow one's own conscience.
Dolyna dzerel also contained several stories on historical themes (such as a masterfully written 'Dyiavol, iakoho nema' [The Devil that Does Not Exist]), which introduced a mood and style of writing characteristic to his later masterpieces. He followed this book with a novel Na poli smyrennomu (On the Peaceful Field, 1982), set during the medieval Kyivan Rus' period and inspired by the Kyivan Cave Patericon. In 1983 Shevchuk published one of his most important works Dim na hori, a novel composed of two distinct parts: a semi-fantastic narrative set in post-World War II Ukraine, and a compilation of twelve (in later editions: thirteen) short tales written in his 'magical' style that combined native Ukrainian folkloric tradition of the fantastic, as in Nikolai Gogol, with historical themes and a philosophical quest for the meaning of life and self. These tales, set in the Cossack period of the 16th–18th centuries, exhibited influences of the esthetic tradition of the 'high culture' of the Ukrainian baroque period. A feature film Holos travy (The Voice of Grass), based on a story from the second part of Dim na hori, was produced by Nataliia Motuzko in 1992.
His second major prose work published a few years later was Try lystky za viknom (Three Leaves Beyond the Window, 1986), a three-part novel that traced the secularization of Ukraine and spiritual decay of its intellectual elite through the 17th, 18th, and 19th century. Recognized as a exemplary literary work of the glasnost period, this novel earned Shevchuk the Shevchenko Prize in 1988. A film based on one of the parts of the novel and entitled Dyvo v kraiu zabuttia (A Wonderful Event in the Land of Forgetfulness) was produced in 1991 by Natalia Motuzko. Try lystky za viknom was followed by another important book, written in Shevchuk's particular brand of 'magic realism,' a collection of novellas Ptakhy z nevydymoho ostrova (Birds from an Invisible Island, 1989). Throughout the 1980s Shevchuk also published several short prose collections, including Malen'ke vechirnie intermetstso (Little Evening Intermezzo, 1984), Barvy osinnioho sadu (Colours of the Autumn Orchard, 1986), Kaminna Luna (Stone Echo, 1987), and Dzygar odvichnyi (The Eternal Clock, 1990).
A very prolific writer and scholar, Shevchuk continued to publish book after book in independent Ukraine in the 1990s and 2000s. His literary works included a two-volume autobiographical novel Stezhka v travi: Zhytomyrs'ka saga (A Path in the Grass: A Zhytomyr Saga, 1994), short story collections V cherevi apokaliprychnoho zvira (In the Belly of the Apocalyptic Beast, 1995) and Bis ploti (The Devil of the Flesh, 1999), as well as several novels, such as Oko prirvy (The Eye of the Abyss, 1996), Zhinka-zmiia (The Serpent Woman, 1998), Sribne moloko (Silver Milk, 2002), Tini znykomi (The Fleeting Shadows, 2002), and Temna muzyka soson (The Dark Music of the Pines, 2003). In 2006 he published a book of his plays Dramaturhiia (Dramas).
Shevchuk has also been very active as literary scholar, historian, and translator of early Ukrainian literature into modern Ukrainian language. In the 1960s he translated and published the poetry of Hryhorii Skovoroda. Later he translated most of his philosophical works, published in a two-volume edition in 1994. On the basis of his studies of the Ukrainian baroque literature, conducted in the 1970s, Shevchuk bacame a major contributor to such anthologies as Apollonova liutnia. Kyivs'ki poety XVII–XVIII st. (Apollo's Lyre: Kyiv Poets of the 17th and 18th centuries, 1982), Pisni Kupidona. Liubovna poeziia na Ukraini v XVI–poch. XIX st. (Cupid's Songs: Love Poetry in Ukraine in the 16th to early 19th century, 1984), and Antolohiia ukraïns'koi poezii. Tom 1. XI–XVIII st. (The Anthology of Ukrainian Poetry. Volume 1. 11th to 18th centuries, 1984). He also translated works of Ivan Vyshensky (published in 1986) and the chronicle of Samiilo Velychko (1991).
As literary scholar, Shevchuk is the author of an extensive two volume study of Ukrainian renaissance and baroque poets, entitled Muza Roksolianska (The Roxolanian Muse, 2005), a monograph on Hryhorii Skovoroda, Piznanyi i nepiznanyi Sfinks. Hryhorii Skovoroda suchanymy ochyma (The Known and Unknown Sphinx: Hryhorii Skovoroda Seen Through Contemporary Eyes, 2008), and numerous other publications. He published a historical study Kozats'ka derzhava. Etiudy do istorii ukraïns'koho derzhavotvorennia (The Cossack State: Etudes on the History of Ukrainian State Building, 1995), the novelistic essay Myslenne derevo (The Tree of Thought, 1986), dedicated to culture of the medieval Kyivan Rus', and a book about the dissident movement of the 1960s Iunaky z vohnennoi pechi (Youths from the Fiery Furnace, 1999). Shevchuk's autobiography Sad zhytteis'kykh dumok, trudiv ta pochuttiv (The Orchard of Life's Thoughts, Works, and Feelings) was published in 2003.
Marko Robert Stech
[This article was written in 2010.]