Sichynsky, Volodymyr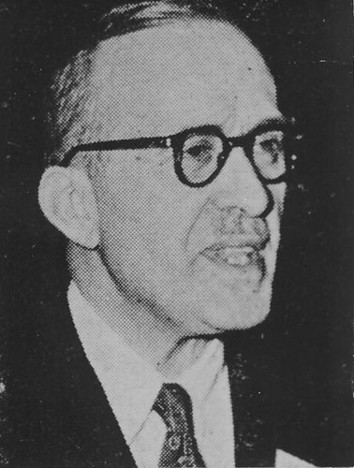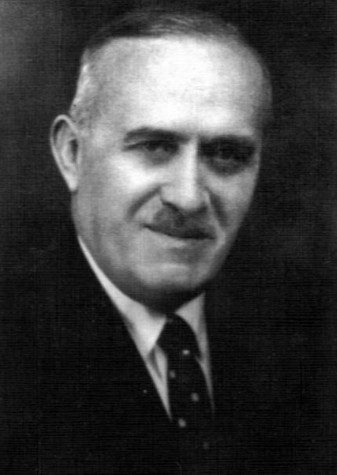 Sichynsky, Volodymyr [Січинський, Володимир; Sičyns'kyj], b 24 June 1894 in Kamianets-Podilskyi, d 25 June 1962 in Paterson, New Jersey. Architect, graphic artist, and art scholar; son of Yevtym Sitsinsky; full member of the Shevchenko Scientific Society from 1930. Having interrupted his studies at the Saint Petersburg Institute of Civil Engineers (1912–17) he helped organize the Kyiv Architecture Institute (1918–19) and served as director of the construction department of Podilia gubernia. After fleeing from Soviet rule to Lviv, he taught at the Academic Gymnasium of Lviv (1921–3) and then moved to Prague to study at Charles University (PH D, 1927) and teach at the Ukrainian Higher Pedagogical Institute (1923–33). He chaired the Library and Bibliographic Commission of the Ukrainian Society of Bibliophiles in Prague from 1927 and served as the society's president (1934–43). In 1930 he co-founded the Association of Independent Ukrainian Artists in Lviv. In 1942 he was appointed an associate professor of art history at the Ukrainian Free University. In 1944–5 he was imprisoned and tortured by the Gestapo in Prague. A postwar refugee in Germany, in 1949 he emigrated to the United States.
As an architect he adapted the styles of Kyivan Rus' and the Cossack baroque to modern techniques and materials. He designed the Redemptorist Fathers's Church of the Holy Spirit in Michalovce (1933–4) and the Boiko-style wooden Church of the Nativity of the Mother of God in Komarnyky (1937), both in the Prešov region; the Ukrainian churches in Whippany, New Jersey (1949), and Porto União, Brazil (1951); and the Orthodox cathedral in Montreal (1957). He also designed many private and public buildings and a number of grave monuments, in which he employed folk forms of the many-armed cross, and the covers of over 70 books and journals.
Sichynsky systematically researched Ukrainian architecture and art, and he wrote over 500 articles and reviews. He is the author of books on 10th- to 13th-century Ukrainian architecture (1926); the history of world art to the Renaissance (a textbook, 1926, 1928); Ukrainian publishing logos (1926, 1938); the architecture of Potylych (1928), Bardejov (1931), Lavriv (1936), and the Korniakt Tower and Korniakt Building (1932), Saint George's Cathedral (1934), and Saint Nicholas's Church (1936) in Lviv; Ukrainian wooden architecture and wood carving (1936); the history of 16th- to 18th-century Ukrainian engraving (1937). He also wrote essays on the history of Ukrainian industry (1937), an introduction to Ukrainian regional studies (1937), Ukraine in Foreign Comments and Descriptions from the Sixth to the Twentieth Century (1938; English trans 1953), and books on wooden folk architecture in Transcarpathia (1940, in Czech) and Hetman Ivan Mazepa (1951). He compiled and illustrated the albums Monumenta Architecturae Ukrainae (1940, 1946; 300 illustrations) and albums of ornaments in historical styles (1940), Ukrainian historical (1943) and folk (1943, 1946) ornaments, applied art (1943), folk furniture (1945), and embroidery (1947). He also wrote booklets on artists, such as Oleksander Tarasevych (1934), Hryhorii K. Levytsky (1936), Taras Shevchenko (1937), and Heorhii Narbut (1943), and on the towns of Zboriv (1939), Bardejov (1939), and Kholm (1941). His magnum opus, on the history of Ukrainian architecture, was published in 1956. A biobibliography of Sichynsky by Ivan Keivan was published in Toronto in 1958.
Sviatoslav Hordynsky
[This article originally appeared in the Encyclopedia of Ukraine, vol. 4 (1993).]