Lviv Synod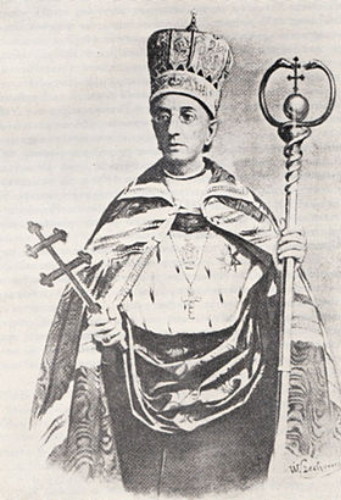 Lviv Synod (Львівський синод; Lvivskyi synod). The synod of the Galician province of the Greek Catholic church which took place in Lviv on 22 September to 8 October 1891. It was convened by Metropolitan Sylvester Sembratovych, and its express intention was to reform church practices that had existed since the Synod of Zamostia (1720). Under the chairmanship of an apostolic legate, the participants in the Lviv Synod included Sembratovych; Bishops Yuliian Pelesh (Peremyshl) and Yuliian Kuilovsky-Sas (Stanyslaviv); the members of the canonical chapters in all three eparchies; the archimandrite and superiors of the Basilian monastic order; noted theologians; eminent priests, and the senior of the Stauropegion Institute, Isydor Sharanevych.
The synod determined the number of feast days (see Church holidays) and fasts during the year and reached agreements on several contentious issues, including church discipline and the manner of conducting the Divine Liturgy. The two main currents in the church—the traditionalist Eastern and reformist Western—disputed the question of a mandatory celibate clergy, which was rejected by the synod. The synod, however, did oblige priests to follow the Latin practice and to recite the priest's breviary in their daily routines.
In spite of losing some minor prerogatives, the metropolitan of Halych (see Halych metropoly) emerged from the Lviv Synod with powers comparable to those afforded to a Latin rite metropolitan by the Council of Trent. He could determine the manner of ordinations, and supervise the affairs of eparchies in his metropoly. The decisions of the synod were printed in Ukrainian and Latin with a large addendum. They were confirmed by Rome in 1895 with some changes, which were made by Sylvester Sembratovych himself in response to pressure from Polish and Vatican officials. The decisions of the Lviv Synod were adopted by Ukrainian Greek Catholic church jurisdictions beyond Galicia, including Transcarpathia, the United States of America, and Canada, as a particular church law.
BIBLIOGRAPHY
Acta et decreta Synodi Provincialis Ruthenorum Galiciae habitae Leopoli an. 1891 (Rome 1896)
Wasyl Lencyk
[This article originally appeared in the Encyclopedia of Ukraine, vol. 3 (1993).]