Poputchik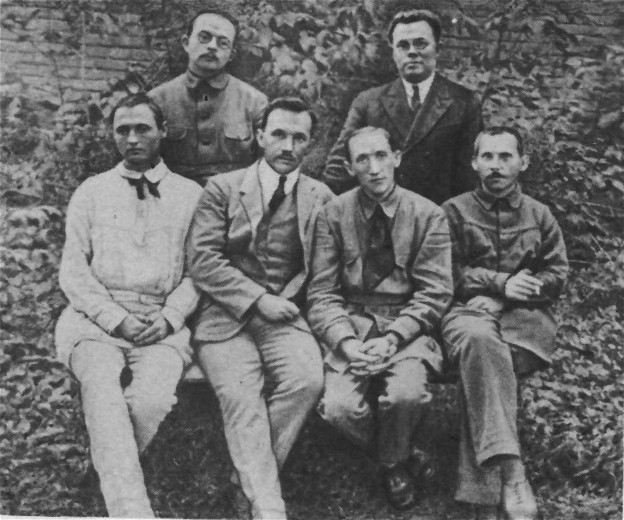 Poputchik (попутчик, Russian for 'fellow traveler'; Ukrainian: попутник; poputnyk). A term in early Soviet literature for those writers who were neither Communist Party members nor actively involved in imposing Soviet rule yet were sympathetic to some degree of co-operation. In Ukraine poputchiki were usually writers who did not belong to the 'proletarian' literary organizations (such as Hart, later the All-Ukrainian Association of Proletarian Writers). At first the term poputchiki even included writers in futurist literary organizations, such as Fliamingo (1919), the Association of Panfuturists (1922–5), Nova Generatsiia (1927–31), and Avanhard (Avant-garde) (1926–9). As poputchiki, however, those writers were often politically inconsistent, in that some eventually moved to the extreme left wing, such as the onetime theoretician of Ukrainian futurism Oleksii Poltoratsky.
At first the most typical of the poputchiki were the writers belonging to Kyiv literary circles who grouped around the journal Knyhar (1917–20) and then around the Slovo publishing house in Kyiv (out of whom the group of Neoclassicists emerged). The Kyiv writers in the group Lanka (1924–6, renamed MARS in 1926) can also be classed as poputchiki. A few literary critics were poputchiki, such as Borys Yakubsky, Ananii Lebid, Oleksander Doroshkevych, Hryhorii Maifet, and Mykhailo Dolengo, who mainly grouped around the journals Chervonyi shliakh, Zhyttia i revoliutsiia, and, later, Literaturnyi iarmarok. In the 1930s the majority of the poputchiki were arrested and deported to labor camps, where they died (Mykola Zerov, Pavlo Fylypovych, Mykhailo Drai-Khmara, Hryhorii Kosynka, Yevhen Pluzhnyk, Dmytro Falkivsky, Hordii Brasiuk, Borys Teneta, and others). Some died during the Second World War in German labor camps (Yakiv Kachura); others, after years of leading a wretched existence in exile, were rehabilitated (Borys Antonenko-Davydovych).
The most vocal critics against the poputchiki were Volodymyr Koriak, Dmytro Zahul, Yakiv Savchenko, Oleksii Poltoratsky, and Borys Kovalenko. The writers' organization Vaplite worked with the poputchiki and defended them, and later some poputchiki joined Vaplite. The term poputchik was officially discarded after the Party's decree in 1932 that all writers should unite in a single Writers' Union of Ukraine.
Mykola Stepovy
[This article originally appeared in the Encyclopedia of Ukraine, vol. 4 (1993).]
This subject is not referenced in any other entries in the Internet Encyclopedia of Ukraine.