Kuzelia, Zenon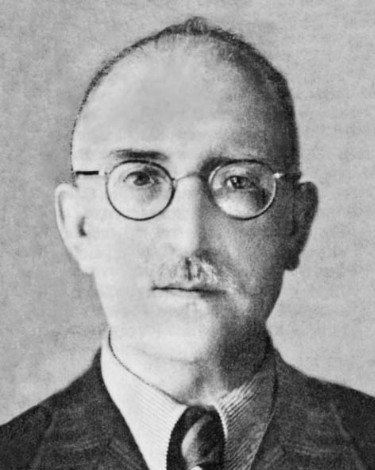 Kuzelia, Zenon [Кузеля, Зенон; Kuzelja] or Kuzela, b 23 June 1882 in Poruchyn, Berezhany county, Galicia, d 24 May 1952 in Paris. Ethnographer, lexicographer, bibliographer, journalist, and community figure; full member of the Shevchenko Scientific Society (NTSh) from 1909. In 1898 he founded and headed the Moloda Ukraina secret society at the Berezhany Polish gymnasium. He studied at Lviv University (1900–1) and at the University of Vienna (1901–6). At the latter he was Vatroslav Jagić's personal secretary, the librarian of the Slavic Seminar, and an official Slavic translator from 1903. He headed the Sich student society of Vienna in 1902–4 and coedited its jubilee almanac in 1908. He also did volunteer work at the Ethnographic and Anthropological Department of the Imperial Court Museum (1904–6) and the Museum of Austrian Ethnography (1904–7). In 1904–6 he took part in three NTSh ethnographic-anthropological expeditions to the Carpathian Mountains led by Fedir Vovk and Ivan Franko.
After obtaining a doctorate in philology and history, Kuzelia worked as a Slavic librarian at the University of Vienna (1906–9) and contributed to Ukrainische Rundschau and Zeitschrift für österreichische Bibliographie in Vienna and Dilo in Lviv. From 1909 to 1914 he was the chairman of the Slavic Department at Chernivtsi University, lectured on the Ukrainian language there (1913–14), headed the Chernivtsi branch of the Ruska Besida in Bukovyna, and edited the weekly Ukraïna (Chernivtsi) (1913–14) and the Ukrainian supplement to Czernowitzer Allgemeine Zeitung.
From the outbreak of the First World War to his death, Kuzelia lived outside Ukraine. In 1914–16 he worked at the Institute of East European History in Vienna. In 1916–20 he directed educational work among the Ukrainians in the Russian army who were held in the priseoner of war camp in Salzwedel, Germany, and edited the papers Vil'ne slovo (1918) and Shliakh (1919–20) there. From 1920 he lived in Berlin, where he edited the papers Ukraïns'ke slovo (Berlin) (1921–3), Osteuropäische Korrespondenz (1926–30), and Ukrainische Kulturberichte (1933–40) and books of the publishing houses Ukrainske Slovo and Ukrainska Nakladnia. He headed the Ukrainska Hromada community organization (1924–33) and the Union of Foreign Journalists (1930–6), was a correspondent of the Lviv daily Dilo and a member of the Ukrainian Scientific Institute in Berlin (1926–45), and lectured at Berlin University. As a postwar refugee in Fürth, Bavaria, he edited the newspaper Chas and the NTSh journal S'ohochasne i mynule, headed the Ukrainian Students' Aid Commission (KoDUS), and was the coeditor, with Volodymyr Kubijovyč, of the Entsyklopediia ukraïnoznavstva (Encyclopedia of Ukraine) and served as president of the Shevchenko Scientific Society (from 1949). In 1951 he moved to France to work at the new NTSh center in Sarcelles near Paris.
Up to the First World War Kuzelia published over 200 reviews and surveys of West European scholarly books in Zapysky Naukovoho tovarystva im. Shevchenka. As an ethnographer he was, with Ivan Franko and Volodymyr Hnatiuk, an adherent of the comparative school and later of the Finnish school (the historical-geographic approach). He published, in Shevchenko Scientific Society serials, valuable studies on the motif of wandering in Slavic folklore, on Ukrainian burial, courting, wedding, and birth customs and rituals, on folk medicine and folk theater, on the belief in vampires, and on Ukrainian emigration. He also compiled, with Mykola Chaikovsky, the first two Ukrainian dictionaries of foreign words (1910, 1919) and, with Jaroslav Rudnyckyj, a Ukrainian-German dictionary (1943); published articles in Austrian, German, Polish, and Czech scholarly periodicals, in the German scholarly yearbook Minerva (1926–35), and in the collections Ukraine und die kirchliche Union (1930) and Die Westukraine, which he edited; and wrote several chapters for the encyclopedic Handbuch der Ukraine (1941) and The Ukraine and Its People (1949) edited by Ivan Mirchuk. His survey articles on Ukrainian ethnography can be found in vol 1 of Ukraine: A Concise Encyclopaedia (1963). Articles about his life and contributions and a select bibliography of his writings were published in a festschrift edited by Volodymyr Yaniv as vol 169 of Zapysky NTSh (1962).
Mykola Mushynka
[This article originally appeared in the Encyclopedia of Ukraine, vol. 2 (1988).]