Steshenko, Ivan M.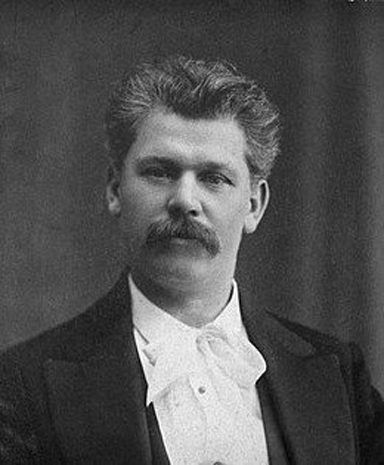 Steshenko, Ivan M. [Стешенко, Іван М.; Stešenko] (pseuds: I. Serdeshny, I. Sichovyk, I. Svitlenko, I. Stepura), b 24 June 1874 in Poltava, d 1 August 1918 in Poltava. Civic and political figure, literary scholar, poet, writer, and translator; member of the Shevchenko Scientific Society from 1917; husband of Oksana Steshenko and father of Iryna Steshenko and Yaroslav Steshenko, and son-in-law of Mykhailo Starytsky. While he was a student at Kyiv University (1892–6), he was active in the Literary Hromada (the successor to Pleiada). He published his first literary articles, poems, and translations in Lviv's Pravda, Zoria (Lviv), and Dzvinok. He graduated from the historical-philological faculty (1896) and became a teacher at the Kyiv women's gymnasium. Steshenko became politicized by Mykhailo Drahomanov's writings and through his friendship with Mykola V. Kovalevsky. In 1896, together with Lesia Ukrainka and others, he formed the first Ukrainian social-democratic circle and wrote numerous poems and the drama Mazepa. In 1897 he was imprisoned for four months, exiled from Kyiv for three years, and prohibited from teaching. He occupied himself by preparing a Ukrainian dictionary (which was never published). He wrote the first book about Ivan Kotliarevsky's poetry (1898), published the poetry collections Khutorni sonety (Farmstead Sonnets, 1899) and Stepovi motyvy (Steppe Motifs, 1900), and began publishing articles and reviews in Kievskaia starina.
Steshenko returned to Kyiv in 1900 and became a leading figure in the Ukrainian national movement. He was elected a member of the Hromada of Kyiv, and collaborated with the General Ukrainian Non-Party Democratic Organization and its successor, the Society of Ukrainian Progressives. Steshenko continued publishing in many periodicals, delivered lectures in Kyiv and elsewhere, and became secretary of the Kyiv Literary-Artistic Society until its abolition in 1905. In 1902 he published the first major critical biography of Ivan Kotliarevsky. In 1905 he copublished the satirical magazine Shershen'. In 1906 he was reinstated as a teacher, and from 1907 until 1917 he taught literature at the First Commercial School in Kyiv, the Higher Courses for Women, and the Lysenko Music and Drama School. He was secretary and deputy head of the Ukrainian Scientific Society, published a history of Ukrainian drama (1908) and edited the monthly Siaivo (1913–14), and directed a gymnasium for war refugees (1915–17).
After the February Revolution of 1917 Steshenko was elected a member of the Kyiv Civic Executive Committee. He cofounded and headed the Society of School Education and became a delegate to the Central Rada. He was appointed the Ukrainian National Republic government's general secretary (June–December 1917) and minister of education (January–February 1918). He directed the Ukrainization of the national school curriculum and pedagogical education and founded the Ukrainian State Academy of Arts and the Ukrainian Pedagogical Academy. He was murdered by unknown assailants while on vacation. Steshenko was given a state funeral and buried in the Baikove Cemetery in Kyiv.
Steshenko wrote many literary articles in addition to his books on Ivan Kotliarevsky and Ukrainian drama. He also contributed the chapter on 14th- to 18th-century Ukrainian literature to the encyclopedic compendium Ukrainskii narod v ego proshlom i nastoiashchem (The Ukrainian People: Its Past and Present, 2 vols, 1914, 1916) and translated works by Ovid (Metamorphoses), Johann Christoph Friedrich von Schiller (Die Jungfrau von Orleans), George Byron, Aleksandr Pushkin, F. Coppée, and P.-J. de Béranger into Ukrainian. A book of Steshenko's collected poems and selected literary translations and correspondence, edited by H. Tytarenko, was published in Poltava in 2013.
Roman Senkus
[This article was updated in 2014.]